Each week this season, Titans Online is taking a look back at a game in franchise history against the upcoming opponent.
Sept. 21, 2003: Titans 27, Saints 12
This week's flashback takes us to the Saints' first trip to Nashville for a regular season game.
The Titans led the game wire-to-wire, and the box score included two touchdown passes by Steve McNair and pass completions recorded by Tennessee punter Craig Hentrich and receiver Drew Bennett.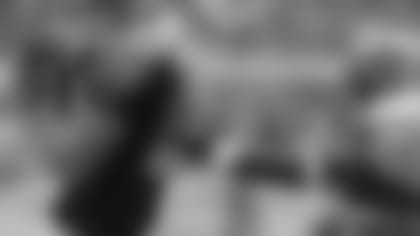 Hentrich converted fourth-and-6 with a 15-yard pass to Justin McCareins, and Bennett converted third-and-10 three plays later with a 14-yard pass to Derrick Mason. The unconventional passes were part of a 15-play, 72 yard drive that resulted in a 43-yard field goal by Gary Anderson, who was 44 years old that season.
Hentrich and Bennett each had passer ratings of 118.8, and McNair finished with a rating of 109.7. McNair went 22-for-33 for 252 yards, connecting with Bennett eight times for 105 yards and a touchdown. McNair became the fifth QB in NFL history to have 20,000 yards passing and 3,000 yards rushing during the game.
McCareins finished with five catches for 44 yards and a score. Eddie George carried the ball 29 times for 100 yards and a touchdown.
The Titans ran the ball 35 times and threw the ball 35 times. The Saints, conversely, had 38 offensive plays. Tennessee's defense held New Orleans to 23 yards on 15 carries (1.5 yards per attempt). It was the NFL-best 23rd straight home game in which the Titans did not allow an opposing player to rush for 100 yards.