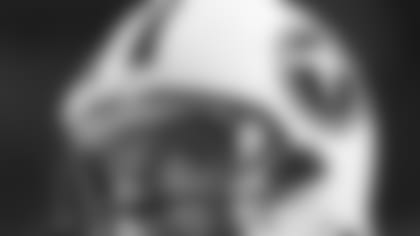 A healthy and fit Craig Hentrich returns for his 16th NFL season in 2009.
NASHVILLE, Tenn. --** Craig Hentrich knew he had to do something drastic if he wanted to return for a 16th NFL season.

The Tennessee punter followed a doctor's diet program highlighted by a four-week cleanse featuring 64 ounces of fresh vegetable juice, protein and fiber powders and supplements. He dropped 29 pounds. For a man who felt like retiring at the end of the 2008 season, it was a difficult stretch of total detoxification for his often surgically repaired body.

"You smell. It's basically the gist of it. You sweat because all the toxins and all the poisons are coming out of you. It was a rough situation for the four weeks. When you're done with it, it makes you feel great," said Hentrich, who has a deep scar at the base of his neck from a past surgery.

That is how Hentrich returned for his 12th season with a franchise coming off a 13-3 season, and the two-time Pro Bowler will continue to move up the ranks of the NFL's all-time punters.

The 38-year-old Hentrich is tied for fifth for most games by a punter with Chris Mohr (239) and is tied with Rohn Stark for seventh with 1,141 career punts. Only Ray Guy has had more postseason punts (111) than Hentrich (101). He has placed 34.7 percent of his punts inside the 20 - second-best in the NFL since 1976.

Hentrich had some highlights in 2008. He booted a 75-yard punt last season against Indianapolis that was the second-longest of his career and had a 66-yarder in the divisional playoff loss to Baltimore.

But Alan Lowry, the Titans' special teams coach, wasn't sure if Hentrich would return for this season until the punter walked into his office one day to tell him of his offseason diet change. Hentrich started at 219 pounds, dipped to 188 and then added back 20 with his new diet.

"Now he's put back on the weight the way he needed to, and I think eventually it'll pay off for him. And it should pay off over the entire year. That's the whole key. Last year, halfway through the year, he was just making it through, and every week he was just getting by," Lowry said. "Hopefully, it's not that way this year."

Hentrich heard of the diet when he accompanied his wife, Lisa, to a demo recording session in early February. Someone at the session noticed Hentrich grunting and groaning.

"He was like, 'You really need to talk to my doctor. I think he can really help you.' At that point, I needed to do something drastic. I gave the guy a call," Hentrich said.

Eager to see what an offseason of healthy eating, stretching and no surgery could do for him, the punter signed on, even juicing up his own veggies.

The rest of his diet changed too. No beef, pork or shellfish. No preservatives or additives, no refined sugar either. Forget caffeine, nicotine or anything like that, which wasn't easy for a coffee drinker like Hentrich.

"This was my chance, so I went all out on it and made it through the four weeks of cleansing. It was very tough. The guy who referred me to this doctor said he's probably referred 20 other people to this doctor ... I was the first person he had sent who made it through. It was very tough, but it was worth it," Hentrich said.

Hentrich noticed the difference a week or two into the cleanse. No more napping midday. Enough energy to play with his three children.

"I really felt good for the first time in a long time," he said.

Staying on the diet is easy for Hentrich because he does the cooking for his family. Bison meat can be subbed in for red meat in pot roast dishes and used in lasagna and even meat loaf. Cow's milk is OK too. He knows his wife satisfies her sweet tooth occasionally, while the children eat cake and juice at birthday parties.

"It's a very strict diet. But if it works, it works," Hentrich said.