NASHVILLE, Tenn. — The Tennessee Titans signed QB Rusty Smith to the 53-man roster from their practice squad and waived DE Keyunta Dawson on Saturday.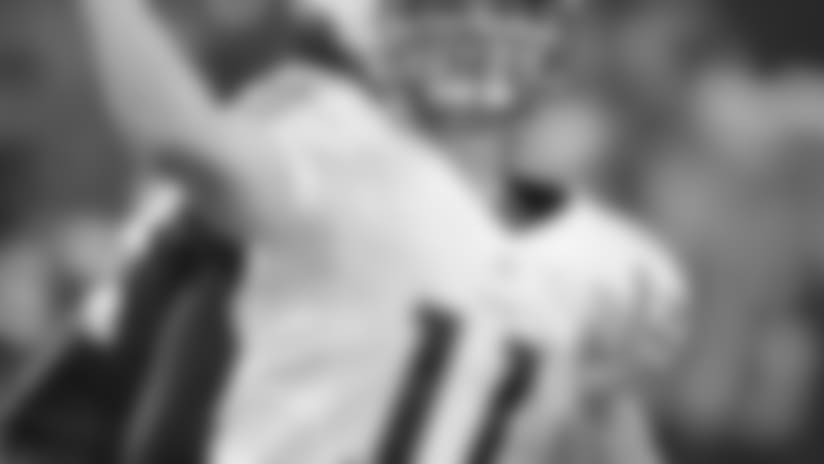 The Titans promoted QB Rusty Smith from their practice squad. Smith will backup Ryan Fitzpatrick while Jake Locker is recovering.
Smith (6-foot-5, 223 pounds) is in his fourth season with the Titans and will be the backup quarterback to Ryan Fitzpatrick Sunday when the Titans (3-1) host the Kansas City Chiefs (4-0) at noon (CT) at LP Field.
Smith has played in three games during his NFL career and will again wear No. 11.
Fitzpatrick will be making his first start in a Titans uniform and 69th start in the NFL in place of Jake Locker, who suffered hip and knee sprains against the New York Jets last week.
Dawson was in his second season with Tennessee. He played three games in 2012 before being put on injured reserve and played defense and special teams in the past two games this season.
The Titans drafted Smith in the sixth round of the 2010 NFL Draft. He appeared in two games as a rookie and one in 2012.
Smith completed 24 of 39 passes for 278 yards and two touchdowns against one interception this preseason. The Titans, however, decided to keep two quarterbacks instead of three when they made their roster reductions to the limit of 53 at the start of the season.
Tennessee was pleased that Smith had practice squad eligibility remaining so he could stay in the system and be available if needed.