**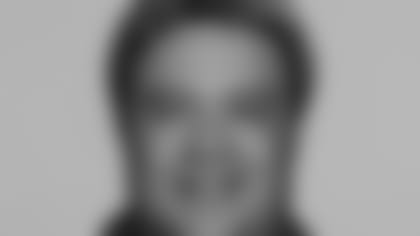 NASHVILLE, Tenn. --**The Tennessee Titans hired Kennedy Pola as running back coach today.
Pola joins the Titans after spending the last five seasons as the running back coach for the Jacksonville Jaguars. In his time with the Jaguars both Fred Taylor (2007) and Maurice Jones-Drew (2009) earned Pro Bowl honors and the Jaguars offense totaled the third most rushing yards in the NFL over that time, including four top 10 rushing finishes. This past season, Jones-Drew finished fourth in the NFL in rushing (1,391 yards), fourth in scrimmage yards (1,765) and second in total touchdowns scored (16).
"Kennedy is fine coach and I am very much looking forward to working with him to see the contributions that he can add to our staff," said Titans head coach Jeff Fisher. "He did a great job with the running backs down in Jacksonville and he had an instrumental role in their run game."
Pola has 18 years of coaching experience, including 12 seasons as a college coach and one year with the Cleveland Browns (2004). Prior to joining the NFL ranks, he spent four seasons at his alma mater the University of Southern California as the running back coach (2000, 2002-03) and special teams coordinator (2001-2003). He began his college coaching career at UCLA (graduate assistant, 1992-93), worked at San Diego St. (running backs 1994-96, linebackers 1999) and Colorado (running backs 1997-98). Pola played four years at USC (1982-85) – three years as a fullback and his freshman year as a linebacker.
Pola replaces Earnest Byner, who was let go over the weekend. Byner spent two seasons on the Titans staff.
"I want to thank Earnest for his time with us and his contributions. I also want to wish him well in his future endeavors."