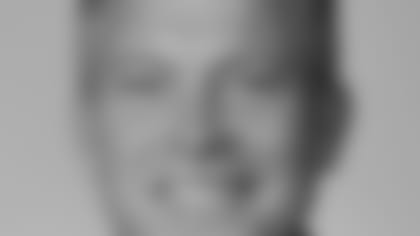 *   Nate Kaczor*
NASHVILLE, Tenn. - The Tennessee Titans named Nate Kaczor Assistant Offensive Line coach.
Kaczor joins the Titans after spending four seasons with the Jacksonville Jaguars as Assistant Special Teams coach. He replaces Art Valero, who left the coaching staff earlier this month.
"I really like Nate's energy and his background," said Titans head coach Mike Munchak. "He has experience coaching in the NFL, but also brings a ton of experience as an offensive coordinator on the collegiate level and has coached a variety of positions through the years. As it relates to Art (Valero), we didn't renew his contract because he wanted the opportunity to coach a position group and we couldn't offer him that, so we both agreed to move forward separately."
Kaczor has four years of NFL experience, all with the Jacksonville Jaguars as Assistant Special Teams coach, and another 17 years of college coaching experience. The Jaguars have consistently been one of the better special teams units during his time in Jacksonville. Last year, Montell Owens earned a Pro Bowl invitation as the AFC's designated special teams player. During his tenure, Jacksonville led the NFL in opponent punt return average (4.2) in 2010, and finished third in kickoff return average (19.9) in 2008.
Prior to joining the NFL ranks, Kaczor spent two seasons at Louisiana-Monroe as co-offensive coordinator (2007) and tight ends coach (2006). For two years (2004-05), he served as the co-offensive coordinator/tight ends coach at Idaho. He also has four years (2000-03) of experience at the offensive coordinator/quarterbacks coach at Nebraska-Kearney. While there, the team broke or tied 31 offensive records. His first coaching job came at his alma mater, Utah State, where he spent nine years as an assistant coach. Kaczor was the starting center and team captain for the Aggies as a senior.