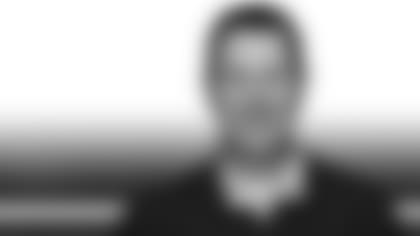 PHOENIX, Ariz. – Well, after a week in Arizona, it's off to the Bay Area today.
The Titans face the San Francisco 49ers on Sunday.
But first things first. It's time to knock out this Titans mailbag. It's not like the questions dried up in the desert…
Phil Hutcherson from Oakland, Tennessee
Question: Why is it the offense doesn't really wake up during a mundane performance until Taylor Lewan gets livid on the sidelines? Because the offense can't get it together.  The two times I've noticed him do that the offense woke up and we're unstoppable.  The entire team is missing that passion in my opinion and need to find it and quick if they want to be a playoff team that other teams take seriously.  Love your segment on the website keep up the good work. A very concerned fan "TITANUP"
Jim: Appreciate it Phil. Interesting viewpoint. I'll try and get someone to tick Taylor off before the game to see if that can light an early spark! Have a good one.
---
Greg Hunter from Cumberland Furnace, Tennessee
Question: Why ain't Derrick Henry getting more touches when he is clearly moving the ball better?
Jim: Hey Greg. Well, I admit I was surprised he only got 13 snaps last week against the Cardinals. I think everyone agrees he needs more. Coach Mike Mularkey has said time and again DeMarco Murray is the team's lead back, and Henry will get snaps after him. It looks like that's going to continue being the case, but I expect both to play a role against the 49ers.
---
Brandon Speed from Paducah, Kentucky
Question: Good morning Jim! Thanks for keeping us updated on all things Titans! My question is regarding the offense. What seems to be the problem? We have more offensive talent than 95% of teams out there but we can't seem to put points up. Is it really an execution problem like Mike says (every week) or would you say it's more of a scheme and play-calling issue?
Jim: Hey Brandon. There's talent, but I'm not sure I necessarily agree it's better than 95% of the teams in the league. Just being honest here. Some of the talent at receiver is young, and needs more experience. Corey Davis, Taywan Taylor and Jonnu Smith have made contributions, but their best days are ahead of them. But I'll admit, the Titans should be doing better on offense. Scoring just seven points against the Cardinals isn't going to cut it, we saw that. But it's hard for me to pinpoint the primary reason. The team needs to find a way to improve on its dreadful performance on third down, and a big part of that has to deal with execution. The Titans have players capable of making more plays, and it needs to start happening on a more consistent basis.
---
Darren Conklin from Plainwell, Michigan
Question: Tough week for a division leader to go in and lose to a 5-7 team.  Heralded QB throws two interceptions and the offense only musters 14 first downs.  It's hard to believe an offense with so much talent moves the ball less than 250 yards and gets dominated in time of possession by a team with a losing record. What do you think is wrong with the Patriots? 
Jim: Well done, Darren. Well done.
---
Patricia Ungar from Bradenton, Florida
Question: Hi Jim. I have been a fan since the Oilers in the 60's.  Has anyone ever thought of bringing back the run and shoot? Also, I don't think you use it much, but please take out the pitch back play. It seldom works well for any team and doesn't make sense.  You have three yards to go, the center hikes the ball back about one yard, then the quarterback pitches it back three yards or more so three yards is now  seven or more. Just saying.  I live about 50 miles south of Tampa, so I seldom get to see the Titans play, so I can't wait to see my Titans in the playoffs and Super Bowl.  Thank you, Trisha Ungar.
Jim: Hey Trisha. Thanks for taking the time. Don't count on the run and shoot coming back, but that sure was fun, huh? Have a good one.
---
Hunter Phelan from South Pasadena
Question: Hi Jim, it's been a minute since I've written your mailbag. As always thanks for all that you do for us keeping TITAN fans in the know. Very excited to come and see the TITANS live this week in SANTA CLARA. Meeting my brother and his son which will be his first NFL game experience. At the same time myself and lots of fans are so frustrated with the OFFENSE. So many media outlets are bagging on MARCUS saying he is in a serious regression. I personally don't believe this is the case. I do think the play calling is so predictable and he struggling due the Defenses knowing exactly what were gonna do almost every play. I would love to see us maybe change some of packages we run and maybe put more pressure on the Defenses to get them on their heels a little bit, and maybe open up the run game more. I believe Marcus would gladly accept the challenge of putting the game on his shoulders before the end of the game to come save the day. My question is: Do you think Marcus has regressed? And if so then why? GO TITANS !!! Must win all the sudden in SF
Jim: *Hey Hunter. Hope all is well. I'm still recovering from my Dodgers coming up short. Well, Marcus hasn't been as sharp this year as last year, I think we can all agree on that. Some factors: He didn't get to work 100% on football all offseason because he was busy recovering from his surgery. He's working with a lot of new targets, and his protection hasn't been as good – he's getting hit too much. The running game hasn't been as consistent as last year. And he's had to deal with a number of injuries, from the hamstring to his knee. But it would be a big mistake to write him off. He's a talented, hard-working player, and I still believe he's going to be a great one. Give me a shout if you see me in Santa Clara!    *
---
Doug Gately from Notus, Idaho
Question: Greetings Jim. I have been a Titans fan since 1999. I watch every game and have seen the good and bad years.  This year I have watched the Titans defense get better and better each and every game. I have also watched the Titans offense go backwards and not improve like it should deep in the season.
We are in the hunt and it is December. Please help me understand the weak link in the offense. Is it Robiskie and the play calling? Is it the players? Mularkey? Mariota?  We are very close to a playoff run and there is no way this offense can beat a playoff caliber team.  I think our defense can compete against any team including the Pats or Steelers.
Thanks for your work! PLEASE tell me the offense will be fixed in time to make the playoffs! Take care, Doug
Jim: Hey Doug. I wish I could explain it. If I could, I'd probably be coaching instead of banging out this mailbag. I know fans get tired of hearing it, but I really do think it's a combination of a lot of things. Hopefully things will improve soon, because I do feel there's a lot of potential.
---
J Willliams from Houston, Texas
Question: Ugh Jim - I must refrain from expressing my thoughts transparently.  I've seen a QB that was very accurate in his first and second years.  I don't want to be too analytical here; however, many first, and second year QBs, are very good due to natural talent.  The variable that impedes these natural talents appears to be the "offensive system". Many players fit in, or fall to the wayside - many offensive systems fit the player in, or fall to the wayside.  Therein lies the conundrum; Exotic and smashmouth - almost an oxymoron. Exotic brings to my mind dancers.  Showing but never delivering. I grew up watching Unitas, Starr and a myriad of great athletes.  Performance of the basics wins every time.  Sorry Mr. Jim.  I don't have a question - I just needed to express my .02!
Jim: Thanks for taking the time. Hope you feel better! :)
---
Julie Guichot from Oregon City, OR
Question: Good morning Jim.  My husband and I have been following the Titans since Mariota was selected as QB.  We're from Oregon, our son had season tickets for the Oregon Ducks games, so we began following Mariota when he was at the University of Oregon.  We've been Titans fans since Mariota was drafted.  The Arizona game was ugly on Offense, but we're finding it frustrating that so many sports announcers are placing SO MUCH blame on Mariota.  Sure, he has throne more interceptions this year than last and his numbers are not as good, but I really feel the coaches need to get real.  I mean, everyone in the world watching knows that the coaches calling the plays are going to run it twice for little yardage, or a loss, then leave Mariota no choice but to throw it on third and long.   If the entire watching universe knows the coaches are going to call those plays in that order, repeatedly, then the other team surely knows and is prepared.  Push hard to stop the run twice, then stick to the receivers like glue.  Three and out.  Run a little, run a little/or for a loss, then 3rd and long – Mariota must throw – everyone is prepared.  Of course, his numbers are down, and the interceptions are up – everyone knows what's coming, over and over and over again.  COACHES – CALL SOMETHING ELSE…  The other team has your play book – run a little, run a little, throw on 3rd and long.  Every single time.  The winning teams right now are winning because it's hard for other teams to prepare for what's coming because plays are ever changing.  The same cannot be said for the Titans - run a little, run a little, throw on 3rd and long – not overly difficult to prepare for that.  ANNOUNCERS – GET REAL – Mariota's numbers are not down because he is digressing, or is a bad quarterback, they're down because the coaches are putting the entire offense in a situation week in and week out that pretty much guarantees either an ugly win, or an impossible one.
TITANS OFFENSE – I think you are all phenomenal players, you're just not being placed in a position to be the best you can be.  Hang in there (and tell Robiskie you love him to death – but it's time for something other than run, run, pass for 3rd and long)  You're not out of this - The final three games are yours - Titan up... 
Jim: Hey Julie. Sounds like you just wanted to vent, too… Hang in there!
---
Eric Leonard from Bristol, Tennessee
Question: Hey Jim, first of all I just want to thank you for all of the hard work you put in keeping us informed.  This has been a very frustrating season, even with the winning record and improved defensive play.  The offense hasn't been consistent, but they've done just enough to beat inferior teams.  The dub is all that really matters, as long as they're correcting the problems holding them back.  That doesn't seem to be the case on offense.
Putting up 37 against Jacksonville and then 33 against the Seahawks was pretty awesome.  It looked like the offense would be everything it was hyped up to be, or at least better than last season.  The distractions that preceded the blowout in Houston, with Delanie Walker receiving death threats, the entire league-wide protest, and of course Mariota's injury during the game.  The train came off the rails during that game, and it seems they haven't found a way to correct the issues since then. 
Obviously Mariota hasn't played as well since the injury, but he would never use that as an excuse even if it affected his play to that extent.  All I know for sure, he would never let anyone else take the blame for the offense's regression.  I know he can't say exactly what he feels, but he doesn't look comfortable with the offense anymore.  Mularkey says they go through the plays with Mariota before the game, but do you honestly think Mariota would decline or want to change things?  I'm not going to put you in a bad spot here, but do you honestly think Mariota is comfortable in this offense?  He seems like the type of guy that would go with the coaches plans and play calls no matter what, and I don't mean that in a bad way.  I'm not placing blame, just trying to call it like I see it.
I was one of the few who supported Mularkey, and I've tried telling people that he deserved another chance to get things right.  He and J-Rob have done a great job turning this team into a playoff contender.  So that's not what this question is about.  It's just sad to see Mariota shouldering all of the blame, when he clearly doesn't deserve all of it.  You can tell it weighs very heavy on him.  He doesn't need to be a cheerleader on the sideline to show how much he wants to win.  I'm just wondering if you think he looks comfortable, nothing about whose fault or the player's opinions of the scheme/playcalling.  Sorry for such a long post, and thank you for reading and doing your best to keep us informed.
Jim: Hey Eric. Thanks for the email. First, the Mariota/play call question: Let's not forget this is the same offense he ran last year, and it ran very smoothly. I know Marcus, Mularkey and Robiskie have talked about how the three of them discussing certain plays, and they oftentimes discard plays he's not comfortable with. So he does have a voice, and they try and make him as comfortable as possible. As for Marcus and his mindset, he's clearly frustrated, there's no doubt about it. But he's working through it. As an offensive unit, everyone is going to have to be better if things are going to get better.
---
Marc Richardson from Elk Grove, California
Question: Went to my first Titans game in Nashville back in September against the Seahawks and I had an awesome experience. I got to enjoy the weekend with my wife and I even think she might have turned into a closet Titans fan (lol!!), especially since the whole family are 49er fans. Yes, I will be at the 49ers game on (Sunday). I have seen the Titans/Oilers numerous times on the West Coast watching the game with a bunch other Titans fans was far more enjoyment. Can't wait until my next visit to Nashville. First of all going into the season I've always felt that if we made the playoffs this year that would be considered a successful season and I still feel that way. But as we get closer to the playoffs like any other fan I would like to win a game or two. Most teams that have successful runs in the playoffs usually are playing their best football in December and I just don't see that with the Titans. The defense has played real good and has kept us in games but the offense has been extremely lacking. I don't put all the blame on Marcus although he does share some of the blame. I think the offense is at its best when it is in a hurry up situation especially at the end of games or halves (excluding the Cardinal game). I just don't understand why we don't do more hurry up offense in the middle of game as Marcus is more of a rhythm quarterback. Do you think there is a possibility that we might see more hurry up offense in the middle of games? 
Jim: Hey Marc. Appreciate the email. First, about the playoffs – the goal is to get in. Of course then you want to get on a roll, but you can't do that unless you make it into the postseason. Without a doubt, the Titans are going to have to play better for that to happen, starting on Sunday in Santa Clara. As far as the hurry up offense goes, Mularkey has been asked about it many times in the past, and he says the team continues to work on it in practice. They'll pick their spots, he said.  So stay tuned. And see you at the game!
Have a great weekend everyone!
TitansOnline.com looks back at the all-time series against the San Francisco 49ers. (AP Photos)