**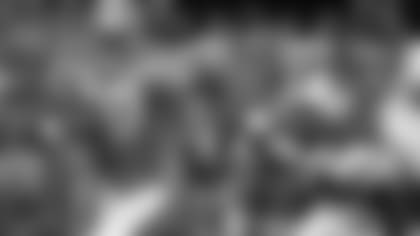 Vince Young and the Titans go against Buffalo in an AFL Legacy Game Sunday at LP Field.
NASHVILLE, Tenn. --** The Tennessee Titans have spent much of the last two seasons embroiled in streaks of some kind. They're hoping they've begun another one heading into the season's second half.
Vince Young looks to continue to lead the team's revival on the heels of an 0-6 start as the Titans go for a third straight win Sunday against the visiting Buffalo Bills.
With quarterback Kerry Collins struggling and an injury-riddled defense falling apart, the Titans -- the AFC's top seed last season -- lost their first six games in increasingly lopsided fashion, apparently hitting rock bottom with a 59-0 loss at New England on Oct. 18.
Young, who was benched in favor of Collins during Tennessee's 10-0 start last year, replaced the veteran after the bye week and the Titans have responded with a pair of victories, beating Jacksonville 30-13 at home and winning 34-27 at San Francisco last Sunday.
"Guys feel rejuvenated, guys are happy about what we've done over the last two weeks," center Kevin Mawae said. "Things kind of snowballed on us the first six weeks of the season, but we overcame that. We're starting to overcome the penalties and starting to overcome the things that don't go our way."
While Young hasn't been prolific in his two starts, throwing for 297 yards and a touchdown, the former No. 3 overall pick has completed 73.0 percent of his passes and hasn't turned the ball over.
His responsible play has allowed the Titans, who had 18 turnovers in their first six games, to rely on Chris Johnson, who has racked up 363 rushing yards and four touchdowns in the last two.
The second-year back easily leads the NFL with 959 yards on the ground, and his electrifying speed has helped him score five touchdowns from more than 50 yards out, including a 69-yard catch.
Tennessee (2-6) has also been boosted by a rejuvenated defense, which was embarrassed after the team fell behind 45-0 at halftime against the Patriots. The unit forced four turnovers versus San Francisco, with Cortland Finnegan returning an interception for a touchdown to seal the victory.
Finnegan and Vincent Fuller have returned from injuries to help anchor a young secondary, with cornerback Rod Hood also contributing two interceptions in three games after being signed last month.
"The team's healed up, we're healthy. It's good to get the DBs back," coach Jeff Fisher said. "We're running the football, and we're protecting it. When you can do that, you can win games."
The Bills (3-5) have a better record than Tennessee, but they lack a similar confidence as they emerge from a bye week with their 29th-ranked offense in tatters and coach Dick Jauron's job potentially in jeopardy after fans rented out a billboard asking owner Ralph Wilson to make a change.
Quarterback Trent Edwards has been cleared to return following a month-long absence due to a concussion, but he wasn't much better than backup Ryan Fitzpatrick before the injury, throwing one touchdown and five interceptions with a 54.6 passer rating in his last four games.
The offense was supposed to improve this year after the arrival of Terrell Owens, but the veteran receiver has seemingly gotten quieter by the week, totaling just 281 yards. He missed practice Wednesday due to an injury, leaving his status unclear.
"I think with the expectations of the season, myself included by coming here, the bar was raised," Owens said. "And so, we're nowhere near it. And I think that's where the air's kind of been let out a little bit."
The Bills went 2-1 under Fitzpatrick, thanks mostly to a defense that forced 10 turnovers in road victories over the New York Jets and Carolina. Buffalo had two interceptions and a fumble recovery Nov. 1 against Houston and led entering the fourth quarter, but still lost 31-10.
Rookie safety Jairus Byrd has been the bright spot in the last three games, totaling six interceptions. Byrd, tied for the NFL lead with seven picks, injured his groin against the Texans but has returned to practice.
Several other defensive starters could be out for Buffalo, however, including end Aaron Schobel (groin), cornerback Terrence McGee (right knee) and strong safety Donte Whitner (ankle).
The Bills have failed to reach the postseason since their dramatic playoff loss in Nashville on Jan. 8, 2000, a finish dubbed the "Music City Miracle."