NASHVILLE, Tenn. — Chris Johnson and Nate Washington wore visors on the sidelines, Jake Locker played for almost a full half, and Tennessee's defense continued its voracious appetite for the football Thursday night at LP Field.
The running back and receiver relaxed while the second-year quarterback worked with some of the Titans' second-string offensive players against mostly Saints reserves in the final preseason game for both teams.
Tennessee defeated New Orleans 10-6 to finish coach Mike Munchak's second preseason with a 3-1 mark like it did in 2011.
Munchak played Locker, who was named the Titans' starter for this season 10 days prior, for all but the final 1:47 of the first half. Locker was 9-for-16 for 81 yards and added 22 yards on two scrambles, but lost a fumble in the red zone on the second run.
"You hope, if anything, he learns a lesson about tucking that thing away, that how good these guys are in this league at hitting that ball out," Munchak said.
The Titans' defense obtained great field position for the offense when Alterraun Verner forced and recovered a fumble at the New Orleans 24-yard-line on the third play of the game.
After two runs by Javon Ringer for seven yards, Locker completed an eight-yard pass to Lavelle Hawkins for a new set of downs. Locker tried to connect with Kendall Wright on third-and-goal from the six, but the pass was broken up, and the Titans settled for a 24-yard field goal by Rob Bironas.
Locker scrambled for 16 yards on a third-and-8 on the Titans' second possession and said it was good to convert a higher percentage of third downs than the week before against Arizona, but putting points on the board is more important.
"Last week that is something we didn't do good, we had a few three-and-outs, but we scored points," Locker said. "Tonight we were able to avoid the three-and-outs, but we weren't able to put the ball in the end zone. So we have to find a way to put those together."
The Titans kept the football 29 minutes, 14 seconds on Thursday, compared to 21:48 against Arizona the previous week.
Locker finished the preseason 31-for-60 for 316 yards with two touchdowns and one interception for a QB rating of 71.3. He and the Titans have already been preparing for the season opener on Sept. 9 when the Titans host the Patriots.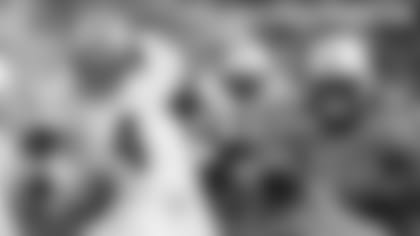 The Saints scratched a whopping 26 players from participating in the game, including Drew Brees, their top three running backs and top three receivers. Third-string QB Sean Canfield played the entire game for the Saints (2-3 in preseason).
In addition to the fumble recovery by Verner, linebacker Tim Shaw intercepted Canfield and returned the ball 12 yards to the New Orleans 33 in the third quarter. It set up the game's lone touchdown, a one-yard bumper car effort by Jamie Harper, who gained 17 yards on fourth-and-one just three plays earlier.
"(Harper) gave us a little spark there after the turnover, to go down and get that touchdown," Munchak said. "He had some good runs there, got it on the goal line when we needed it to. So, again he is a good zone runner. It is something that he has done well.  On the fourth-and-one, we went for it. He bounced outside nice where the lane was which was good to see. He made a big run for us there, which obviously allowed (us) to finish the drive with a touchdown."
Tommie Campbell intercepted Canfield, and DaJohn Harris recorded a sack fumble for a loss of 19 and recovered the ball in the scoreless fourth quarter.
"We're going to work hard and try to make plays out there," Verner said. "And that's what we did today. We got some interceptions out there from Tommie (Campbell) and Tim Shaw. We got our hands on the ball with the big sack, I think Dajon Harris got it. So I mean, we were making plays out there, and that's what we're trying to put our print on: that we're going to make plays there, and I think we did that tonight."
The four takeaways put the Titans at plus-six in turnover margin for the preseason, and Tennessee added three sacks to finish the four-game slate with 13.
Keyunta Dawson recorded the other two sacks of Canfield for a loss of 15 yards. Dawson, a seventh-round draft pick of Indianapolis, spent four seasons with the Colts and part of last year with Detroit. He hopes to spend this season with the Titans.
All teams must trim their rosters from 75 to 53 by 8 p.m. Central Friday, which gave special significance to Thursday's game.
"Yeah, we played together, played hard," Dawson said. "Had a lot of big plays and got stuff done. We got interceptions, fumble recoveries, sacks, everything, so it was a great game for the defense. We tried to end the preseason on a good note. For a lot of guys, it might be their last opportunity to show what they have, and you try to put on a good show for your NFL resume, so we just went out there and tried to do our best."