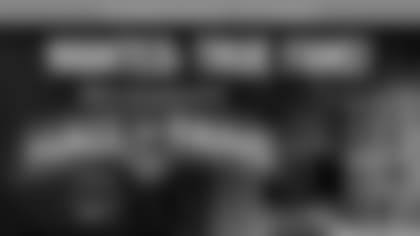 ](https://www.facebook.com/titans?v=app_448952861833126&rest=1)
NASHVILLE, Tenn. – Are you one of the Titans' top 100 fans? Now you have your chance to prove it. The Tennessee Titans are looking for 100 diehard Titans fans to join the '2014 Hall of Fans' presented by Coke Zero.
Here's how it works -- ll you need to do is submit your Titans-related photo to the team's Facebook page which can be done by CLICKING HERE. Fans can also submit photos on Twitter and Instagram by mentioning @TennesseeTitans with the hashtag #TitansFanHOF.
Make sure your photo encompasses your passion, loyalty, and love for all things Titans football. Humor and creativity are welcomed but not a requirement.
The 100 winners will each receive four season tickets, a gift bag from Coke, and a $50 concession voucher. In addition, each winner will be invited to a photo shoot at LP Field on either Aug. 10 or Aug. 23. Those photos will be used to make individual banners for each winner that will be hung in the LP Field concourse for the duration of the 2014 season. At the conclusion of the season, each fan will get to take home their banner.
Winners must be 18 or older and residents of Tennessee, Kentucky, or Alabama. The final day of photo submissions is Aug. 1.
Tis the season for Titans football. Get your submission in and be a part of the excitement this year at LP Field!