This flashback goes to Tennessee's first season as the Titans when the 1999 home finale was a visit by Jacksonville.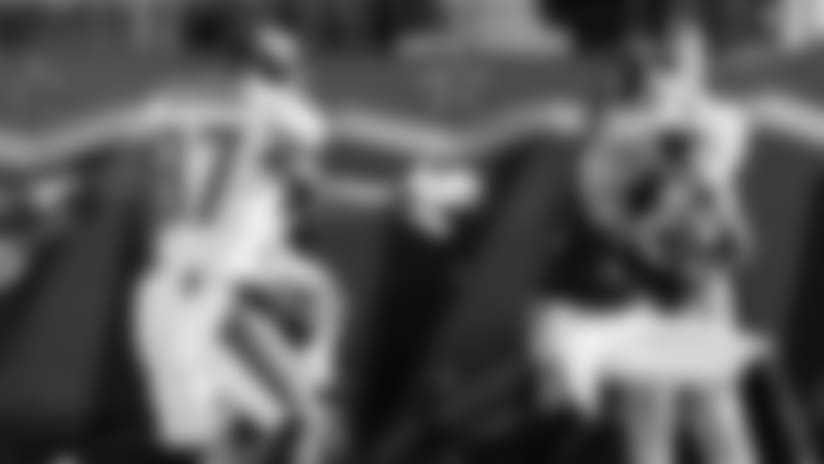 Steve McNair threw a career-high five touchdown passes, and Samari Rolle tied a Titans/Oilers franchise record with three interceptions in a 41-14 victory that enabled Tennessee to complete the first (and only) 8-0 home record in franchise history.
McNair and Rolle wasted no time in leading the Titans to a commanding margin.
The Titans took the opening kickoff, and McNair was 5-of-6 passing for 32 yards and added a 12-yard run to go with 34 yards rushing on six carries by Eddie George. McNair capped the possession with a 4-yard TD to Michael Roan.
The Jaguars tried to answer, moving to the Tennessee 38. Mark Brunell took a shot at the end zone on third-and-13, but Rolle intercepted the ball and returned it to the 5-yard line.
McNair converted third-and-5 with a 6-yard pass to Frank Wycheck, and third-and-3 with a 15-yarder to Yancey Thigpen before connecting with Jackie Harris for a 62-yard touchdown on the ensuing possession.
Tennessee added a 30-yard field goal by Al Del Greco on its next possession, and the closest the Jaguars got thereafter was 17-7 after a short TD by Fred Taylor.
McNair orchestrated a two-minute drill to answer that with a 2-yard TD pass to Thigpen with 25 seconds left in the first half.
McNair added a 65-yard TD pass to Isaac Byrd and a 13-yard score to Kevin Dyson in the third quarter to join George Blanda and Warren Moon as the only QBs in franchise history to throw five TDs in a game. He finished 23-of-33 passing for 291 yards with no interceptions for a passer rating of 136.5 and added 34 rushing yards on four attempts.
Rolle picked off Jay Fiedler in the third quarter one play after Byrd's long touchdown and again in the fourth quarter.
The Titans limited Brunell and Fiedler to a combined 12-of-33 passing for 196 yards and 19.3 passer rating.
Josh Evans, Jason Fisk, Jevon Kearse and Kenny Holmes each recorded sacks.
George out-rushed the Jaguars with 26 carries for 102 yards, compared to Jacksonville's 18 attempts for 65 yards.
The Titans finished the regular season 13-3 and were the only team to defeat the Jaguars (14-2), which helped set up the teams meeting in Jacksonville for the AFC Championship that Tennessee claimed with a 33-14 victory.