NASHVILLE, Tenn. — Jake Locker said Tuesday that his shoulder "feels just the same as it did before I got hurt" and he's comfortable with the offense and carrying a bigger leadership role as Titans starting quarterback.
A year ago Locker had not been named Tennessee's starter and was learning an offensive scheme that frequently used option routes by receivers. Locker said he has familiarity from college with most of the system the Titans are installing under new offensive coordinator Dowell Loggains.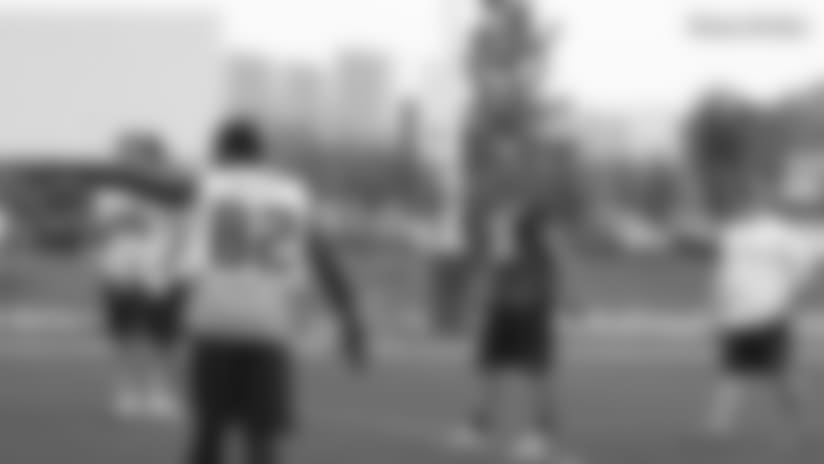 "It's a learning phase right now with practices that we are having, just kind of installing some new stuff and getting familiar with the new schemes and system that we'll be in this year," Locker said. "We're doing a lot of learning and doing it together, and I think in OTAs it will help to try to execute it to the level that we can win with."
The Titans are in Week 5 of their nine-week offseason training program. They've reached the point where they're allowed meeting time and on-field instructional time with coaches but haven't had the offense and defense line up against each other, which is scheduled to begin next week. Locker hasn't been cleared for contact yet, but Tennessee quarterbacks likely won't experience that until the preseason opener against Washington on Aug. 8 at LP Field.
It's been about 20 weeks since Locker underwent surgery to repair his left, non-throwing shoulder that was injured in the 2012 season opener and re-injured in the fourth game. The second injury caused him to miss five starts. He showed resiliency in returning to the lineup and finished the season, even though his shoulder kept popping out of place during games.
He said the first month after the surgery, which he spent sleeping an hour or so at a time in a recliner or on the couch, was the roughest. Locker, however, remained focused on not missing any of the offseason program.
"The way I looked at it, if I wasn't ready to go, it was kind of on me, that I didn't do what I was supposed to do to take care of my body," Locker said. "I expected to be here and not miss anything."
It's been nice to proceed without setbacks, Locker said.
"I haven't had any moments where, 'Oh, I can feel that,' or it slipped a little bit," Locker said. "It's felt great. It feels normal, and I'm excited about that."
Locker said the scheme that is being installed tries to let players "use what they're good at and use it to their advantage." He said his familiarity with the system has helped him communicate the elements to teammates.
"That's another important part, finding ways for players to own it and become comfortable with it, from one guy to another and having the ability to really talk through how you see it, what you saw, what happened, maybe the difficulty of running a route the certain way for a receiver or the difficulty of throwing it a certain way for a quarterback," Locker said. "This is the time to figure that out, and then refine it going into camp."
Second-year receiver Kendall Wright said Locker took what he learned from veteran QB Matt Hasselbeck last year and has built on that. Wright said players can see Locker becoming more comfortable in that role, and they are ready to follow.
"He's definitely taking control of it in the meeting rooms and outside," Wright said. "He's just being a leader like a quarterback should be and leading us in every aspect, especially on the learning part, as far as giving signals or the play calling or whatever we have going in. He's just being the leader we need him to be."
Locker said it will be important for the Titans to continue to work hard as they begin organized team activity practices next week and proceed to next month's minicamp.
"There's going to be an emphasis on continuing to study, continuing to mentally grind so you're able to go out and compete at a high level and at a fast speed," Locker said. "I think if we're able to do that, this can be a really talented offense."