GREEN BAY, Wis. (AP) — Aaron Rodgers and the Green Bay Packers are in prime playoff form.
Rodgers threw for three touchdowns and ran for another, Ryan Grant scored twice and Randall Cobb set a single-season franchise record for net yardage Sunday as the Green Bay Packers routed the Tennessee Titans 55-7.
The victory ensured the Packers (11-4) will at least be the NFC's No. 3 seed. They still have a shot at the No. 2 — and the first-round bye that goes with it — if Seattle beats San Francisco on Sunday night.
The Packers have been one of the NFL's best teams over the last two months, winning nine of 10 games. But they haven't always been at their best against inferior teams, struggling to put away the likes of the Jaguars, Cardinals and Lions.
That wasn't the case against Tennessee. Far from it.
The Titans (5-10) had one of the NFL's stingiest defenses since giving up 51 points to Chicago on Nov. 4, allowing an average of 17.6 points to their last five opponents. But Rodgers and the Green Bay offense may as well have been playing Madden NFL for as easily as they piled up the yardage and the scores on the Titans.
The Packers scored more than 50 points for the first time since 2005, and their 460 yards was a season high. They snapped a three-game losing streak against the Titans.
Rodgers was 27 of 38, and matched his season high with 342 yards passing. He connected with Cobb (20 yards), Jennings (1) and James Jones (12) for touchdowns, and also ran 6 yards for Green Bay's first score. His numbers could have been even better, but coach Mike McCarthy pulled him after the first two plays of the fourth quarter.
Cobb's first punt return of 14 yards broke the Green Bay single-season record for all-purpose yardage set by Ahman Green in 2003. With 2,342 for the year, Cobb has 92 more than Green had.
Grant finished with 80 yards on 20 carries, and had touchdown runs of 7 and 9 yards. DuJuan Harris also scored on the ground, giving Green Bay four for the game — one fewer than it managed the entire rest of the season.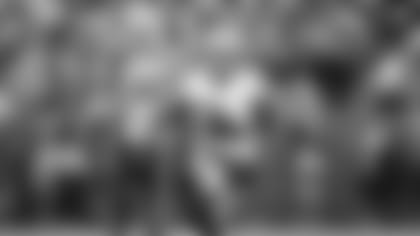 Green Bay's defense, meanwhile, made life utterly miserable for Jake Locker and the Titans. Tennessee's offensive line has been decimated by injuries — it started its fifth combination Sunday — and the Titans also were without leading receiver Kendall Wright. But Locker didn't help matters. He was sacked seven times — though he tripped over his own feet on one — and picked off twice, and finished 13 of 30 for 140 yards.
Tennessee managed to cross midfield just three times during the game, and needed until 1:39 left in the game to avoid the shutout. Kenny Britt caught a 39-yard pass to set up his 2-yard reception.