Four turnovers undermined a pair of long scoring drives by the Titans Sunday as Tennessee lost 22-14 at Indianapolis.
Ryan Fitzpatrick led the Titans on two 80-yard touchdown drives, capping one with a short plunge and another with a jump pass, but also threw three interceptions and lost a fumble during a sack by Robert Mathis (the only sack by the Colts on the day).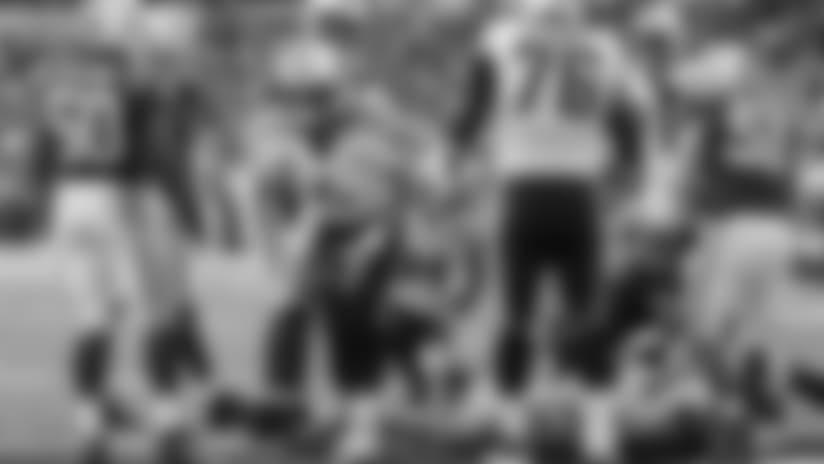 ](http://www.titansonline.com/media-center/photo-gallery/Week-13-Titans-vs-Colts-at-Lucas-Oil-Stadium/1134563b-d8e0-4492-8d46-9da652c480b5)
Ryan Fitzpatrick rushed for a touchdown and added a short TD pass for the Titans. Click here for the slideshow from the game.
The fumble kept Tennessee from capitalizing on its best starting field position of the day and denied it the opportunity to build on a 14-12 lead in the third quarter. The Titans started the possession at the Colts' 32-yard line after a 33-yard punt return by newly signed specialist Leon Washington. The fumble occurred on a third-and-6 play from the 28. The ball was lost at the 42 and returned 24 yards by Jerrell Freeman to set up the fifth field goal of the day by Adam Vinatieri.
"Well, obviously it's disappointing," Titans coach Mike Munchak said. "We felt, I think, we felt as a team very good coming in here knowing it would be a close game, but one that we felt very much we could win. Especially after the way we've played this team, we feel very, this team is one of those games that it comes down to the last possession it seems like every time we play. We're wishing it wouldn't do that. I thought we would play much better than we did as far as handling the football."
Indianapolis added a touchdown in the fourth quarter when Donald Brown rushed for a 4-yard TD, and Freeman ended Tennessee's hope for a comeback drive late by picking off a pass intended for Kendall Wright at the Indy 25 with less than a minute remaining.
"I think you always have to give them credit. That being said, I didn't play well today in a lot of different aspects but obviously in the turnovers," Fitzpatrick said. "You can't turn the ball over like that and expect to win in any game.
"It was a tough game for us and especially for me on offense and we didn't get the job done and it hurts," Fitzpatrick added. "After some of the momentum we had coming off the win last week we felt like we were prepared and we were ready to go and for me to come out and not play well, it hurts."
The Titans (5-7) fell three games behind the Colts (8-4) in the AFC South with four to play and are 0-5 this season when they have a negative turnover ratio (minus-3 on Sunday). It was Tennessee's fifth straight loss to Indianapolis, and the past four have been decided by a combined 21 points.
Tennessee's defense started the game with Bernard Pollard intercepting Andrew Luck, but the Titans were unable to get points out of a drive that began at the Colts' 43, gaining four yards on two rushes and punting after an incomplete pass.
The Titans sacked Luck five times, and the Colts fumbled the ball three times (at their own 21, 27 and 21 again) but recovered the ball each time. Karl Klug and Derrick Morgan each recorded sack fumbles near the end of the second half, and Sergio Brown recovered a punt that was muffed by Chris Rainey early in the fourth quarter.
"Bounce of the ball. They got the ball right back," said defensive tackle Jurrell Casey. "We've got to come up with those. It's something that we've got to do on our side of the ball. There's really no explanation for those. We've just got to find a way to get it."
Fitzpatrick finished 21-of-37 passing for 201 yards and a passer rating of 47.2, ending his streak of three games in a row with a passer rating of 109 or higher.
Chris Johnson rushed 18 times for 69 yards and had six catches for 32 yards.