NASHVILLE, Tenn. — The Titans drafted 13 players in the 2004 NFL Draft after gaining four picks via trades and receiving another three slots as compensatory selections.
It was the highest number of selections made by the Titans/Oilers franchise since the Houston Oilers drafted 13 players in 1992, the final year that the NFL Draft had 12 rounds.
Tennessee was scheduled to pick 27th overall in the first round but traded that pick and its fifth-round (159th) pick to the AFC South rival Houston Texans for their second (40), third (71), fourth (103) and fifth-round (138) picks.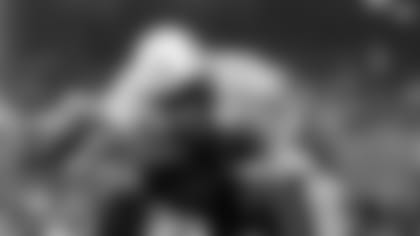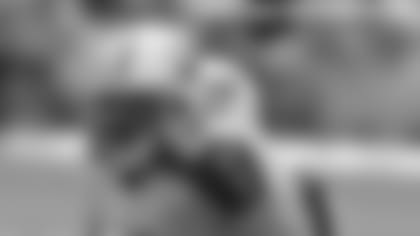 ](http://www.titansonline.com/media-center/photo-gallery/Revisiting-the-2004-NFL-Draft/ebc2daa8-b6d6-4ae5-8522-83d584202711)
The Titans selected TE Ben Troupe at 40, DT Randy Starks at 71, DE Bo Schobel at 103 and G Jacob Bell at 138. Troupe, Starks and Bell all played four seasons with Tennessee, and Schobel played two seasons. Troupe started 28 of 55 games and made 106 receptions for 1,056 yards and seven touchdowns. He had 55 of those catches for 530 yards and four TDs in his second season.
Starks had 4.5 sacks as a rookie and made 36 starts in 60 games with the Titans. He also recovered five fumbles. Bell started 46 of 55 games, including 14 as a rookie and 31 in his final two seasons with Tennessee.
The swap was unique because of the number of picks involved and because it marked the first time the Titans/Oilers franchise executed a draft-related trade within its division since 1972 when it and Pittsburgh were members of the AFC Central. Intradivision trades are fairly uncommon, but the Texans also traded with Jacksonville in that draft and received a pick in 2004 (used on Glenn Earl) from Indianapolis for sending a pick to the Colts in 2003 (used on Robert Mathis).
The Texans used the first-round selection on Jason Babin, who eventually played in a Titans uniform in 2010 when he recorded 12.5 sacks and made the Pro Bowl after spending time in Houston, Seattle, Kansas City and Philadelphia. The Texans traded the fifth-round pick they received to Jacksonville, who selected Sean Bubin at 159, and selected sixth-rounder Jammal Lord (175) and seventh-rounder Raheem Orr (210) with the picks they got from the Jaguars.
Tennessee also received the 42nd overall pick in 2004 from the New York Jets in a trade for WR Justin McCareins. The Titans selected DE Travis LaBoy at that spot. LaBoy started 20 of 54 games with the Titans and recorded 19.5 sacks, including 6.5 in 2005 and six in 2007.
Other selections that spent multiple seasons with Tennessee were CB Rich Gardner, CB Michael Waddell, LB Robert Reynolds, RB Troy Fleming and DT Jared Clauss, but none had the staying power of offensive lineman Eugene Amano, who was picked at 239 overall with a compensatory selection.
Amano has made 68 starts in 124 games at guard and center. He worked his way up the depth chart and started 31 of 32 games at left guard for the Titans in 2008-09 and moved to center the next season where he started all 29 games he played from 2010-11. Amano is rehabbing from an unfortunate torn triceps injury he suffered during training camp last August that cost him all of the 2012 season.
The chart below shows the selections made by the Titans in the 2004 NFL Draft:
1-pick traded to Houston with fifth-round (159) pick for picks in second (40), third (71), fourth (103), and fifth (138) rounds
2a-pick acquired from Houston in trade (see 1)
2b-pick acquired from New York Jets in trade for WR Justin McCareins
3a- pick acquired from Houston in trade (see 1)
4a- pick acquired from Houston in trade (see 1)
5a- pick acquired from Houston in trade (see 1)
5b-pick traded to Houston (see 1)
5c, 7b, 7c-picks awarded as compensatory selections