This flashback goes to the game that concluded the 2007 regular season and landed the Titans the final Wild Card spot in the AFC playoffs.
Tennessee entered the game needing a victory to finish 10-6 and win a tiebreak over Cleveland for the postseason spot. Indianapolis entered 13-2 with the second seed in the playoffs regardless of what happened.
David Thornton led the Titans with seven tackles and recovered a football against his former team and coach Tony Dungy, and Antwan Odom sacked Jim Sorgi twice in Tennessee's win.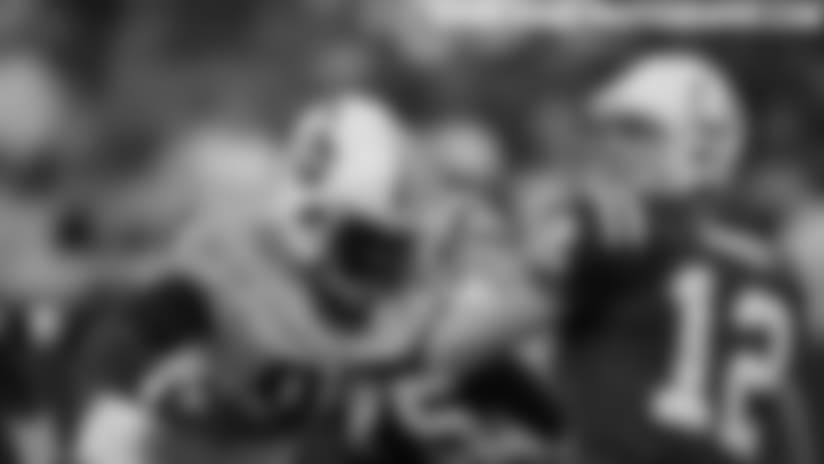 The Titans took a 7-0 lead on the opening possession when Chris Brown capped an 11-play, 79-yard drive with an 8-yard touchdown run.  Tennessee started with four straight handoffs to LenDale White for gains of 13, 15, 4 and 3 and mixed short passes by Vince Young and additional carries by White and Brown, taking 6:19 off the clock.
Indianapolis opened its first possession with nine straight passes by Peyton Manning, but the possession ended at the Tennessee 20-yard line when Michael Griffin forced a fumble by Reggie Wayne that was recovered by David Thornton.
Manning stayed in the game for the following Colts possession that ended with a 37-yard field goal by Adam Vinatieri. The QB was 14-of-16 passing for 95 yards before being replaced by Jim Sorgi, who completed 11 of 24 passes for 68 yards that included a short touchdown pass in the third quarter after a fumble by White gave the Colts the ball at the Tennessee 30-yard line.
The Titans answered that score with an eight-minute drive that ended with the first of three field goals in the second half by Rob Bironas. Young was injured during the possession and replaced by Kerry Collins. Young finished 14-of-18 passing for 157 yards, and Collins went 10-for-13 for 106 yards.
Justin Gage led the Titans with seven catches for 104 yards, and Roydell Williams had six for 59 yards.
The longest possession the Colts had in the second half lasted six plays and 2:54. The Titans held the ball more than 20 minutes in the second half and 35:32 for the game.
Thornton led the Titans with seven tackles, and Antwan Odom recorded both of Tennessee's sacks.
The Titans closed the 2007 season by winning three straight.