Not a moment too soon and not a second too late is a way to sum up this flashback.
Rookie receiver Kenny Britt caught a 10-yard touchdown pass from Vince Young as time expired to convert a fourth-and-goal and cap a 99-yard drive to upend Arizona at LP Field.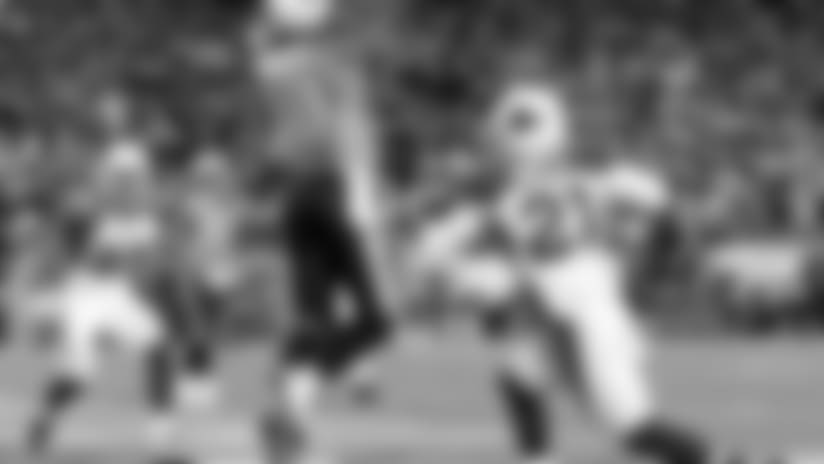 ](http://www.titansonline.com/media-center/photo-gallery/AP-Photos-Titans-Cardinals/430d809a-87b9-48a9-9014-6ef8293c415c)
Kenny Britt goes up for the game-winning catch on the final play of Tennessee's 20-17 win in November 2009. Slideshow.
The possession started with 2:37 left in the game and included two other fourth-down conversions (catches of 10 yards by Britt and 13 yards by Lavelle Hawkins) and a third-down conversion ( a 17-yard completion to Jared Cook to move the ball to the Cardinals' 9-yard line with 21 seconds left).
Young was 9-of-16 passing for 94 yards and had a 6-yard scramble and was sacked for a loss of 1 during the drive. He finished the game 27-of-43 passing for 387 yards with the TD and a passer rating of 99.7. Britt led the Titans with seven catches for 128 yards.
Chris Johnson accounted for the Titans' other touchdown by delivering an electrifying 85-yard score. He finished with 154 yards on 18 carries and had 32 yards on three catches. Johnson's third TD run of 85 yards or longer in his second pro season came late in the third quarter and jump-started an exciting final 19 minutes of the game.
Arizona answered the score when LaRod Stephens-Howling returned the ensuing kickoff 99 yards for a touchdown. It brought the Cardinals within three at 13-10 just 12 seconds after the Titans had gone up by 10. A short touchdown run by Tim Hightower gave Arizona its first lead with 12:20 left in the game.
The Cardinals claimed their first lead early in the fourth quarter, but were unable to stop the late rally, despite forcing a fumble by Britt after a 51-yard catch with less than five minutes left and then getting a 64-yard punt by Ben Graham that was downed at the 1.
Kyle Vanden Bosch recorded the Titans' only sack and had two tackles for loss against the team that drafted him in 2001.