**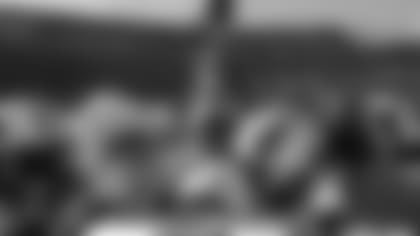 The Titans are hoping to get their first win of the season Sunday at Jacksonville Municipal Stadium.
NASHVILLE, Tenn. --** It took 11 games last season for the Tennessee Titans to lose. Three weeks into this season, that's all they've done.
Having already matched their regular-season loss total from 2008, the Titans again try to snap out of the early funk Sunday when they visit the AFC South rival Jacksonville Jaguars.
Tennessee won its first 10 games last year en route to a league-best and franchise record-tying 13-3 finish before a disheartening loss to Baltimore in the divisional round of the playoffs.
To even have a chance to make a deeper run in the postseason this winter, Tennessee (0-3) will need to overcome a very slow start. After a promising performance in the opener ended with a 13-10 overtime loss at defending Super Bowl champion Pittsburgh, the Titans have dropped their last two by a combined 10 points.
Tennessee fell 24-17 on the road against the New York Jets last Sunday for its sixth loss in its last nine regular-season games. The Titans committed four turnovers and had their last two potential game-tying drives end with an interception and a turnover on downs.
Kerry Collins' final 13 pass attempts were incomplete as he finished 15 of 37 for 170 yards with one touchdown and two interceptions. His four picks match the same number he had during Tennessee's 10-0 start last season, but Collins said he'll do everything in his power to keep the team together through the early adversity.
"That's the only thing we can do," Collins said. "It's certainly frustrating, I think everybody's frustrated, but we have to come back to work. We can't be fazed by it. We have to come back and try to get a win next week. That's the situation we're in, and we have to deal with that and move on."
While the season started with expectations of a third consecutive trip to the postseason, coach Jeff Fisher says he isn't thinking beyond Jacksonville (1-2).
"It's not the division, it's not playoffs," Fisher said. "It's just win a game, win a game."
Fisher's club has had some success doing that against the Jaguars lately. The Titans have won four of five in the series, including the last two meetings in Jacksonville. They swept the series in 2008, outgaining the Jaguars by an average of 103.5 yards per game.
Jacksonville is looking to end its struggles against Tennessee by riding the momentum of its first win of 2009 and first in five games against AFC South rivals.
Maurice Jones-Drew ran for a season-high 119 yards and matched a career high with three touchdowns as Jacksonville compiled 185 yards on the ground in a 31-24 victory at Houston last Sunday. The Jaguars gave up three leads in the first half before outscoring the Texans 14-3 in the second.
"Each play we got better," Jones-Drew said. "Each time we got to the sideline we got better. We just kept believing in each other and that was the best thing about it ... they jumped out on us real quick. We just kept fighting back, fighting back. No one blinked."
Jones-Drew praised the new-look offensive line for the team's success moving the ball. Battered in last season's 5-11 campaign, the Jaguars are encouraged after holding an opponent without a sack for the first time in 15 games.
"It's the extra effort," said Jones-Drew, describing the performance of a unit that includes rookie tackles Eugene Monroe and Eben Britton, veteran guards Maurice Williams and Vince Manuwai, and center Brad Meester.
"Guys down field blocking, doing whatever they can to get two and three blocks and doing the little things."
Jones-Drew, though, faces a much stiffer challenge in Tennessee's defense. While the Texans are giving up the most rushing yards per game in the NFL, the Titans have the second-stingiest unit in the league, allowing 60.7 yards on the ground per game.
Jones-Drew ran for two touchdowns against Tennessee last season, but the Titans held him to 79 yards on 22 carries.
Tennessee's defense has forced 16 three-and-out drives, most in the NFL.