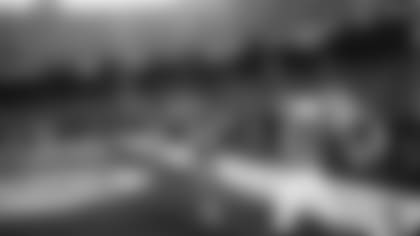 NASHVILLE, Tenn. — When Tim Shaw was diagnosed with ALS back in 2014, the news hit him hard. He did a lot of soul-searching, and admits it was difficult to accept.
Since, he's tackled life just like he did as a rugged linebacker for the Tennessee Titans - head on. His advice to former 49ers great Dwight Clark, diagnosed with ALS recently, is to do the same.
"I don't know him personally,'' Shaw said of Clark, who recently announced on Twitter he's dealing with ALS. "I can't speak to his character. I just know he is one of the all-time greats. But my message to him would be to do everything you can, and live every day to the fullest. And share it with family and friends."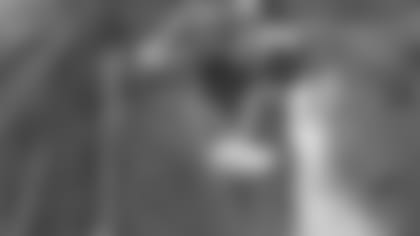 Shaw, who played from 2010-12 with the Titans, practices what he preaches. If you don't believe it, just check out his Instagram page.
There's a recent photo of him on an airborne safari in Zambia, in southern Africa. Another shows him on a helicopter ride in Victoria Falls. In the past few years he's floated in the Dead Sea, and been to Switzerland, Brazil, Ireland and Haiti. He's played golf at some of the country's most prestigious golf courses, from the Masters course in Augusta, Georgia, to Pebble Beach in California.
"I can't even list all the places I've been,'' Shaw said on Thursday.  "I've been to Israel, Africa, Mexico. I have played golf at Shinnecock Hills in the Hamptons. I have been everywhere and anywhere."
Shaw, 33, was diagnosed with the deadly disease ALS, often referred to as Lou Gehrig's disease, not long after his six-year playing career ended. According to the ALS Association, the progressive degeneration of the motor neurons in ALS eventually leads to death. Patients in the latter stages of the disease may become totally paralyzed.
On Thursday, Shaw's father held a cup up to his mouth so he could get a drink of water. In recent months, he's continued to struggle with what used to be simple daily tasks. Shaw, who wrote a book called "Blitz Your Life", has said he's "struggling well" in his fight.
Clark, a tight end who won two Super Bowls with the 49ers and is best known for making "The Catch" in the 1981 NFL Championship Game against the Cowboys, has said he first began experiencing symptoms of ALS in September 2015. The 60-year-old lost strength in his hand, midsection, lower back and right leg.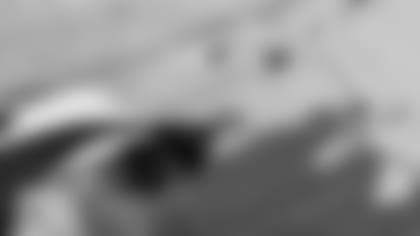 Through a mutual friend, Shaw heard about Clark's diagnosis even before he went public with the news.
"And through a mutual friend I let him know I was still playing golf,'' Shaw said, "and showed him the clubs that I use."
Shaw wished Clark strength in his fight against the disease.
"Now he just knows more clearly the battle that he is fighting,'' Shaw said. "It is very difficult to accept, but looking back I now appreciate knowing what you are up against opposed to approaching it blindly.
"What's important is to do what is important to you. It might be spending time with his family or to go on a trip by himself. But whatever it is, do the most important thing. For me, it has been very freeing and rewarding to see the world, and experience the world, and to do it with people who care about me."
Titans cornerback Jason McCourty, teammates with Shaw in Tennessee, said his friend has shown remarkable strength and courage his entire life.
Shaw and McCourty were together on Thursday when the team dedicated their partnership with the Northwest Family YMCA as the team's official Ed Block Courage House.
"I tell him a lot that he is an inspiration to myself and a lot of guys,'' McCourty said of Shaw. "I joke with him, every time I look at his page on Instagram he is in a new country, traveling, and doing things that people said he wouldn't be able to do. I am not surprised at all. I got a chance to play with that guy for three years, so I knew all that he's about. Obviously dealing what he's had to deal with, there's no one I think that could handle it better.
"The faith that he has in God and how he continues to fight is an inspiration to us all."
Former Titans LB Tim Shaw unveils his new book, then is recognized as the "Honorary 12th Titan" at Nissan Stadium. (Photos: Donn Jones, AP)