NASHVILLE, Tenn. - A group of wide-eyed Titans rookies experienced their first NFL game this past Sunday against the Buffalo Bills for the Hall of Fame Game in Canton, Ohio. They helped defeat Buffalo 21-18 and now prepare to face Tampa Bay in Nashville on Saturday, at LP Field.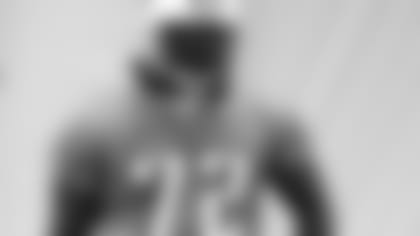 Sen'Derrick Marks, a rookie defensive lineman, was the Titans' second-round draft pick in April. He left Auburn University for the Music City after his junior year. "I am doing something that has always been a dream of mine for a long, long time. And actually being out there with some of the big name guys, including some of the guys we've been practicing with is unreal. Then seeing how it all works and really what goes on in the NFL game was great," he said.
"I felt like a chicken with its head cut off," stated rookie linebacker, Gerald McGrath. "You start getting those pre-snap jitters after the national anthem and you start feeling it in your heart. You get ready to play, and then it's just like any other game. It just felt good to be back on the field," he said.
McGrath found himself observing older teammates in the new environment and taking mental notes on pre-game routines. "It was a lot of learning. There were lots of learning sessions throughout the game – like when you are supposed to go out beforehand and stretch. Then you see what you need to do to prepare," he said. "You look to the older guys and say to yourself, 'I see (Michael) Griffin over there on the outside running. So how about we just go do what he does - throw the ball and catch a little bit.' "
His observations paid off because in the second quarter, McGrath recovered a fumble on a muffed punt return by Bills running back Bruce Hall. McGrath said, "It was one of those things when you never know where the ball is going to bounce. I'm just thankful it bounced in my direction and I was able to fall on top of it. It was just overwhelming."
McGrath also saw time as a reserve linebacker and added two combined tackles to his file.
Jared Cook, a third-round pick out of South Carolina, summed up his initial reaction, "It was really nerve-racking. But once you get that first feeling out of the way, it gets a lot easier. It was kind of like alright, here we go, and then you got the feel for the game."
The rookies got a tour of LP Field back in May, around the time when the CMA Music Festival was about to kick off. Unfortunately, it just didn't look the same as it will on Saturday when they play their first home game. "It was like a false sense of advertisement, because they had the big stage and you couldn't get the real feeling for it," said McGrath.
Marks anxiously awaits kickoff at LP field. "I'm just ready to see how it is and see how the fans are. Just to feel the atmosphere around the entire stadium and see how different it is from a college stadium and to see how pumped up the fans are going to get. It is going to be fun," he said.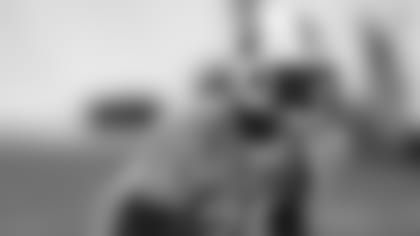 Jason McCourty, a sixth-round pick out of Rutgers, made a big play in the fourth quarter and intercepted a pass from Bills quarterback Matt Baker. McCourty was ecstatic. "At college it took me four years to get an interception, and to go out in the first game and make a play, was really exciting." He continued, "This past game there wasn't as many people in the stands, so now that we're playing at LP field it is going to be our first home game, and there is going to be a lot of fans there. We're getting ready for it."
McCourty is a New York native and said his mom, aunt, brother and girlfriend are making the 13-hour trip south for the preseason home opener.
McGrath concluded, "At the end of the day, it just felt good, like you belong to something better and that you can carry your weight. That in itself is priceless to me. It will be something I will always remember, no matter what happens in my career."
The players have a couple more practices before their home showcase, and Marks said, "I'm going to go out and keep doing what I've been doing – trying to learn on the go and trying to get better at what our coaches have been trying to teach us. I want to get better at my skills, and work on the stuff we need to do before we go against Tampa Bay."