**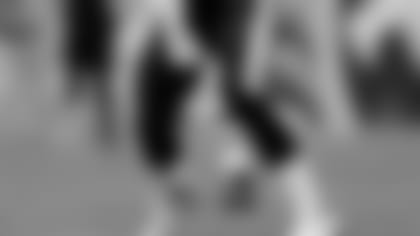 Rookie Rusty Smith gets the start at quarterback when the Titans play at AFC South-rival Houston on Sunday.
NASHVILLE, Tenn. -- **Rusty Smith got a 7 a.m. start to his Monday in preparation for his first NFL start.
Titans coach Jeff Fisher said Smith arrived at the Baptist Sports Park practice facility Monday morning to prepare for Sunday's game against the Houston Texans.
The rookie the Titans drafted in the sixth round in April will become the third starting quarterback in as many weeks and try to help Tennessee snap its three-game losing streak. Smith relieved starting QB Vince Young, who suffered a season-ending thumb injury against the Washington Redskins. Reserve quarterback Kerry Collins, who started at Miami on Nov. 14 but left that game with a calf injury, is expected to miss at least one more week and maybe more, Fisher said.
"We've had changes in three of the last four games with Vince and Kerry," Fisher said. "Now we've got another one. I'm excited for Rusty because Rusty knows what to do. Rusty understands the offense. There is going to be some growing pains with him a little bit, but Rusty was in here at seven o'clock this morning. I think Rusty will be successful."
Smith relieved Young with less than three minutes remaining in the third quarter of Sunday's 19-16 overtime loss to the Redskins. He went 3-for-9 passing for 62 yards with one interception. Smith's first passing attempt went toward 13-year NFL veteran Randy Moss but was off the mark on a third-down-and-3 play from the Washington 36. The Titans went for it on fourth down, and Smith appeared to hit Moss for a touchdown but officials called offensive pass interference against Moss, forcing the Titans to punt.
"You'll see that (penalty) go uncalled," Fisher said Monday after reviewing the play on film. "The ball was thrown well outside and there was separation, and the official, because there was separation and contact, just assumed that Randy separated to go to the ball. It was a good adjustment (by Moss)."
Smith said Sunday that "it was not so much that I was looking for (Moss)," who did not record a catch in his home debut and second game with Tennessee. Fisher said the Titans missed some opportunities to throw toward Moss earlier in the game.
"It just so happened that coverages dictated for him to be open," Smith said. "I was just talking with my coaches and listening to what they were telling me."
Fisher said the Titans were interested in Smith because he had done well at executing multiple throws in college at Florida Atlantic in a "pro-style system."
"From the bootleg throws, to the screen passes, to the play-action passes to the drop backs, so he's done that before," Fisher said. "That's why we had such a high level of interest in him. He won a lot of games and made a lot of big throws."
Smith graded his performance Sunday as "definitely a long way to go."
 "I think I did make a couple of good decisions, a couple of good throws, but way too many mistakes to become complacent," Smith added.
Young was 12-for-16 passing for 165 yards at the time of his injury. He also fumbled during a scramble inside the Washington 20-yard-line on Tennessee's second offensive play.
The severity of Young's injury was not known until team doctors evaluated it Monday, Fisher said. Young took snaps and practice throws on the sideline during the game, but Fisher said the injury kept Young from being as accurate as the coach wanted.
"Our doctors, our medical staff, are recommending surgery to fix the flexor tendon," Fisher said. "That would indicate that his season would be over, so in the next day or so we'll be putting him on injured reserve and he'll be finished for the year."
Fisher said he had not spoken to Young Monday, but did talk with Young's agent about the injury. Fisher said Sunday that Young would not start against Houston after the fifth-year pro left the locker room while Fisher was addressing the team.
Young's contract runs through 2011, as does Fisher's. In his 16th full season with the Titans, Fisher is the longest tenured coach in the NFL.
Fisher said the Titans will bring in free agent Chris Simms Tuesday, and Simms will likely be the Titans' No. 2 quarterback against the Texans, but the Titans will evaluate other available players.
This will be the eighth NFL season for Simms, who began the offseason with the Titans, but didn't make the final round of cuts. Simms went 13-for-25 passing for 127 yards with no touchdowns and no interceptions in the preseason.
"I mean he knows our system, he was here throughout the offseason and he knows what we're doing and he knows the players so it makes sense to get him in there until Kerry (Collins) comes back," Fisher said.
Fisher said he shifted his focus toward preparing the Titans for the remaining six games of the season that include five divisional games against AFC South foes. Tennessee (5-5) is one game behind Indianapolis (6-4) and Jacksonville (6-4) and one game ahead of Houston (4-6).
"We're in the race, so I would expect these guys to be excited when they come back to work on Wednesday and bust their rear ends and get ready to help us win the game," Fisher said.