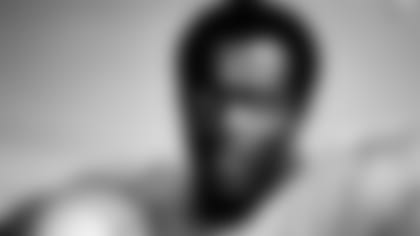 The Houston Oilers held the spot in 1967 — the first time a common draft occurred between the NFL and members of the American Football League — and selected linebacker George Webster out of Michigan State during the 17-round event.
Webster was the third player selected out of Michigan State in that draft and one of four former Spartans in the top eight, joining top pick Bubba Smith, second pick Clint Jones and eighth pick Gene Washington. Quarterback Steve Spurrier and Hall of Fame QB Bob Griese were picked third and fourth, respectively.
Webster played in all or parts of six seasons with Houston and recorded four interceptions and four fumble recoveries (all of Webster's time with the Oilers occurred before tackle statistics were kept).
Webster was named All Pro and made three consecutive AFL All-Star Games in his first three pro seasons before missing seven games in 1970, the year that the Oilers joined the American Football Conference in merging with the NFL.