NASHVILLE – ESPN draft analyst Mel Kiper has been consistent when picking the Titans in his first two mock drafts.
At No.29 in the first round of this year's NFL Draft, twice Kiper has given the Titans Penn State defensive end Yetur Gross-Matos.
During a conference call on Wednesday, however, Kiper added a wild card when asked about the possibilities for Tennessee. He thinks Wisconsin edge rusher Zack Baun would be a good fit as well.
"That's where I was maybe looking at a Zack Baun from Wisconsin, who is kind of a Mike Vrabel-type coming of Ohio State," Kiper said of the Titans head coach, and former Buckeyes linebacker. "(Baun) is a Big Ten, combo guy. He's productive, high intensity, and is a highly-motivated type of player, and he has some versatility.
"Getting after the quarterback, I think that is something (the Titans) need, whether it is Zack Baun from Wisconsin or Gross-Matos from Penn State. They hustle, and Vrabel likes the guys who will hustle and be team oriented and Gross-Matos is that kind of guy as well. Both are Big Ten and both guys I could see helping that Titans defense."
The 6-foot-3, 240-pound Baun had 12.5 sacks in his final season at Wisconsin, and he had 19 tackles for loss in 2019 for the Badgers.
The 6-foot-5, 265-pound Gross-Matos played defensive end at Penn State, and he was the pick for Kiper in his Mock Draft 1.0, and Mock Draft 2.0, the latter released earlier this week. Gross-Matos recorded 9.5 sacks for Penn State in 2019, along with 15 tackles for a loss.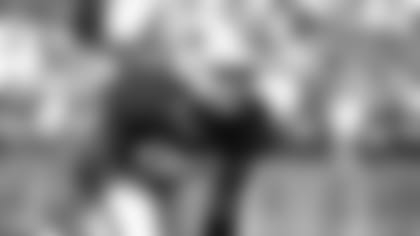 Here's what Kiper said when releasing his second mock:
Tennessee's list of positions to target could look drastically different a month from now after general manager Jon Robinson and coach Mike Vrabel settle on what to do with free-agent starters Ryan Tannehill, Derrick Henry, Logan Ryan, and Jack Conklin. But edge-rusher will still be on that list, and the Titans can address it with Gross-Matos, who had 17.5 sacks over the past two seasons. At 6-5, 265, Gross-Matos would be a great fit as an outside linebacker in their 3-4 defense.
The NFL Draft is scheduled for April 23-25 in Las Vegas.
The NFL Combine kicks off next week in Indianapolis.