SAN FRANCISCO –** Marcus Mariota has a year under his belt.
The NFL watched, and came away impressed.
"He can be very good, and to be quite honest with you, he played better, sooner, in a pro system than I thought he would,'' Steve Mariucci said of the Titans quarterback. "Coming from a system in college where he never huddled and wasn't under center, all of those things a quarterback is asked to do, man, he made that transition quickly.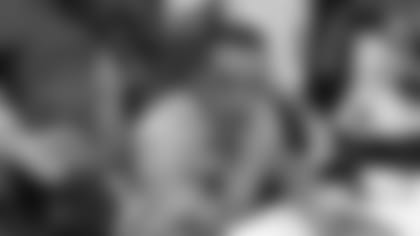 NFL Network analyst Kurt Warner
"I thought there would be a learning curve, and he goes out and throws four touchdown passes the first game. He has a team around him that needs to be built, and (the Titans) will do that. I think he is going to have a bright future in this league, because he gets it."
In his 12 starts during his rookie season, Mariota completed 230-of-370 (62.2%) passes for 2,818 yards, with 19 touchdowns and 10 interceptions. His final passer rating: 91.5.
Mariota broke several franchise rookie records, including most touchdowns (19), completions (230), passing yards (2,818) and passing attempts (370). Mariota completed three or more touchdown passes on four different occasions during his rookie season. He joined Peyton Manning (four in 1998) as the only rookie to accomplish the feat.
Mariucci, a former head coach with the 49ers and Lions, was one of several NFL Network analysts made available here on Thursday, leading up to Super Bowl 50.
"I think he can be tremendous,'' Hall of Famer Deion Sanders, an eight-time Pro Bowl defensive back, said of Mariota. "I think he had a pretty good year. I think he knows the game, he knows what to do with the ball, he just has to play more, mature more on the field. But I think he has it."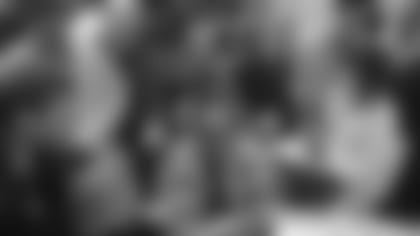 NFL Network analyst Deion Sanders
Former NFL quarterback Kurt Warner, a four-time Pro Bowler who played with the Rams, Giants and Cardinals, was in Nashville during training camp, and he observed Mariota.
Like others, Warner said he was impressed with Mariota's rookie season.
But he said his career is just taking off. He's going to have to keep improving, Warner said.
"He had great rookie season,'' Warner said of Mariota. "But I am not like so many people who want to put a guy in Canton in year one. I am not trying to put $100 million expectation on a guy year one. I am not trying to call a guy a leader, decide if he is going to be elite after one year. We have time for that.
"I thought he had a great rookie year. And I thought he exceeded a lot of expectations. There were things he did really well and made some great decision. There's a lot of things he can build off of, a lot to like. He had a really good rookie year and now the mission becomes: What is Year No.2 going to look like? What is he going to become now?"
TitansOnline.com looks back at the 2015 rookie season of Titans QB Marcus Mariota. (AP Photos)