**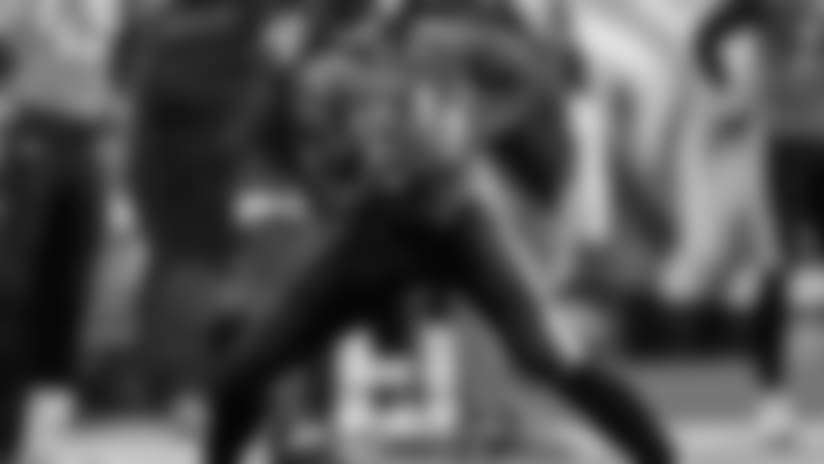 The future of free agent WR Randy Moss with the Titans is still to be determined.
NASHVILLE, Tenn. --** Tennessee coach Mike Munchak is keeping mum on Randy Moss.
Munchak met with Titans fans Saturday at 104.5 FM's SportsFest in Nashville, and he declined to comment when asked if the free-agent receiver would return with the team next season, according to the* Tennessean*.
The Titans on Nov. 3 claimed Moss -- with 948 career catches for 14,778 yards and 153 touchdowns at the time -- off waivers from the Minnesota Vikings, picking up the remaining $3.4 million of his salary in the process. The Vikings re-acquired Moss from the New England Patriots in a trade early in the season.
Moss finished with six catches for 80 yards in eight gams with Tennessee.
The newspaper reports that Munchak confirmed that Titans center Eugene Amano will not require offseason neck surgery.
Amano, who moved from left guard to center this season, started the first 13 games for the Titans before landing on injured reserve in December because of pain from lingering neck stingers.
Amano has appeared in 108 games for the Titans, starting 58 of them, since being drafted by Tennessee in the seventh round of the 2004 NFL Draft out of Southeast Missouri State.
The Tennessean reports that Munchak did go out of his way to compliment the offseason work of second-year quarterback Rusty Smith, who made one start for the team in 2010, throwing three interceptions in a Week 12 loss to the Titans.