NFL teams are allotted up to 30 visits with draft-eligible prospects. All the guests that the Titans hosted Monday are considered local players and do not count against that total.
---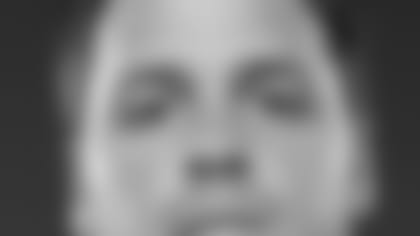 Rob Lohr
Position: DT
College: Vanderbilt
High School: Phoenixville HS (Phoenixville, Pa.)
6-foot-4 | 290 pounds
Notes: Recorded 120 tackles (75 solo), 11 sacks, 32 tackles for loss, two forced fumbles, one fumble recovery and four passes defensed in 49 games with the Commodores
Rob Lohr was unable to run during Vanderbilt's Pro Day because of a first-time hamstring injury but did participate in other activities. He's planning to hold his own work out for scouts once he fully recovers.
Lohr said he enjoyed Monday's visit with Titans coaches and will use ensuing visits to introduce himself to decision makers.
"I like to show them how I carry myself and I like to explain to them my versatility on the field and I'm a fun-loving guy off the field," Lohr said. "I'm a hard worker and I want to be able to portray that to them and show them where I come from."
Lohr said his favorite moment with the Commodores was Vanderbilt's come-from-behind win at Ole Miss this past season that was part of a seven-game win streak to end the season.
"It was a crazy ending to a game and it kind of kept us going. We ended up on a seven-game win streak that's currently the longest in the SEC. It was an awesome feeling and an awesome way to go out. We won the Music City Bowl right here in Nashville, which back in 2008, my (redshirt) season, we won the Music City Bowl that year, so that kind of finished what I started, so that was a really cool experience."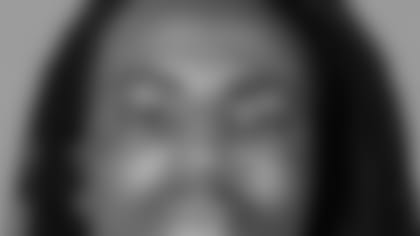 Collins Ukwu
Position: DE
College: Kentucky
High School: La Vergne HS (La Vergne, Tenn.)
6-foot-5 | 258 pounds
Notes: Recorded 109 tackles (56 solo), eight sacks, 15.5 tackles for loss, three forced fumbles, three fumble recoveries and five passes defensed in 47 games
Collins Ukwu said he was thrilled that Monday's visit with Titans coaches at Baptist Sports Park allowed him to walk the same halls that his favorite Titans players Jevon Kearse, Keith Bulluck and Steve McNair once roamed.
"It's been good meeting with all the personnel directors and coaches, so I really liked it," Ukwu said. "It's like a dream come true, coming here because (I've been) a fan since I was little."
Ukwu said he was glad to move past the work out period and into the interview process in which he wants to show "that I'm a good, genuine guy."
"I love to play football," he added. "I feel like I have a good passion for it and I just try to better myself and the people around me."
In addition to Kearse, Bulluck and McNair, Ukwu said he also likes the games of Bears DE Julius Peppers and Bengals DE Carlos Dunlap.
"They're both kind of long defensive ends and they take a lot of ground with their long legs and strides, so that's something that I do," said Ukwu, adding that his favorite football memory is the unique personalities of his teammates.
"I'm just ready to forward it in the professional level," Ukwu said. "Hopefully, whatever team I go to will be a great organization like this and will continue to grow and help me grow as well."