NASHVILLE – The American Century Championship in Lake Tahoe is a golf tournament that regularly features top celebrities, rowdy galleries and some nice prize money, and this year's event is no different.
Justin Timberlake, Steph Curry, Charles Barkley, Tony Romo and Aaron Rodgers are scheduled to play in this weekend's event, along with … Titans coach Mike Vrabel.
That's right. Vrabel landed in Lake Tahoe on Wednesday, and he'll be in the middle of the action with golf clubs in hand at the nationally televised event. Six NFL head coaches, including Colts coach Frank Reich, are also slated to play in the tournament.
"I am looking to have a good time, with low expectations," Vrabel said. "Tony Romo would probably be the favorite and Coach Reich I heard has some long odds at 60-1. So hopefully I fall somewhere in between there. But I wouldn't put a whole lot of money on Frank or I to win it."
Vrabel is officially listed with 100-1 odds to win the tournament, not as good as Romo's 5-2 odds but much better than the 7,500-1 odds placed on Barkley.
The 54-hole tournament features a celebrity field of 90-plus sports and entertainment stars including Romo, the defending champion. In addition to Curry, Timberlake, Rodgers and Barkley, Larry Fitzgerald, Roger Clemens, Jerry Rice, Ray Romano and Larry the Cable Guy are also slated to play in the tournament.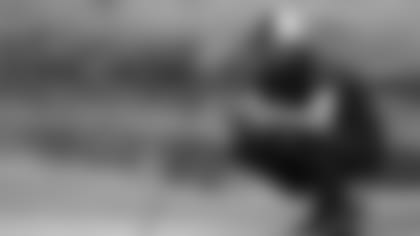 The competition will be televised live by NBCSN Friday, July 12, and NBC on Saturday and Sunday, July 13-14, with additional coverage on Golf Channel. The tournament has raised over $5 million for national and local charities and the Stowers Institute for Medical Research, which is the official beneficiary of this year's event.
In 1991, the second year of the tournament, Reich played in the tourney and finished in 72nd place and won $1,150. Galleries in excess of 50,000 and $600,000 in prize money will be at stake.
"You can embarrass yourself in a heartbeat, that's for sure," Reich said.
On a conference call leading up to this weekend's tournament, Vrabel recalled a story Lou Holtz once told Urban Meyer as it relates to golf.
"I coached under Urban Meyer at Ohio State and he (said) Lou Holtz didn't want his coaches having good handicaps," Vrabel said. "So I've tried to adhere to those principals over the past few years."
Vrabel is aware of what he could be met with on the course.
The par-3 17th hole that hugs the shore of Lake Tahoe is known as the "party hole." It's where fans line the course, some watching the action in boats. From a spectator's standpoint, the event has been called a "spring break for grown ups."
"Fans are engaged, the galleries continue to grow," Vrabel said. "I understand I'm going to be engaged with the fans, and I'm sure there will be people who didn't like me when I played with the Patriots and they'll probably boo me and there will be people that like me as a coach now and will cheer so we're going to have good time."