NASHVILLE, Tenn. -- Former Titans coach Jeff Fisher will return to Nissan Stadium for the first time on Sunday night as head coach of the St. Louis Rams.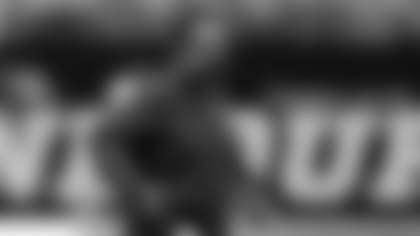 He's part of a boatload of former Titans set to return to town.
Fisher served as coach of the Titans from midway through the 1994 season through 2010. He guided the team to six playoff appearances, three division titles, two AFC Championship Games and to an appearance in Super Bowl XXXI. His record, including playoffs, was 147-126.
Fisher joined the Rams in 2012.
In addition to Fisher, eight St. Louis coaches and five Rams players previously spent time with the Titans and will make their return on Sunday.
--Dave McGinnis, Rams assistant head coach. He coached with the Titans from 2004-11, first as linebackers coach before becoming senior assistant.
--Gregg Williams, Rams defensive coordinator. Served two stints with the franchise. Was the team's defensive coordinator during the Super Bowl run, and returned in 2013 as senior assistant/defense.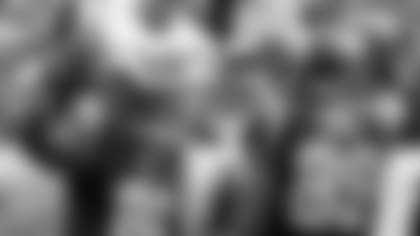 --Joe Bowden, Rams assistant linebackers coach. He played with the Titans/Oilers from 1992-99 after being drafted by the Houston Oilers in the fifth round of the 1992 draft.
--Chuck Cecil, Rams secondary coach. Was a Titans assistant from 2001-2010, including serving two seasons as defensive coordinator in 2009-10.
--Ray Sherman, Rams receivers coach. He was receivers coach with the Titans from 2005-06, and previously was an assistant coach with the Oilers in 1988-89.
--Frank Bush, Rams linebackers coach. He coached Titans linebackers from 2011-12. Bush also played for the Oilers and coached in Houston, in addition to being a scout for the franchise.
--Brandon Fisher, Rams defensive backs coach.The son of Jeff Fisher, Brandon Fisher spent part of the 2010 season helping Tennessee's offensive staff.
--Receiver Kenny Britt. A first-round pick for the Titans in 2009, Britt played from 2009-13 in Tennessee. He led the Titans with 1,476 yards and tied for the team lead with 12 touchdown receptions in his first two seasons.
--Defensive end William Hayes. A fourth-round pick by the Titans in 2008, Hayes played for Titans from 2008-11. In four seasons with the Titans, Hayes played in 48 games and had 181 tackles and eight sacks
--Tight end Jared Cook. A third-round pick by the Titans in 2009, Cook played for the Titans from 2009-12. In 59 games, Cook caught 131 passes for 1,717 yards and eight touchdowns.
--Linebacker Akeem Ayers. A second-round pick by the Titans in 2011, Ayers played for the Titans from 2011-14. He had 232 tackles and nine sacks while with the Titans.
--Receiver Damian Williams. A third-round pick by the Titans in 2010, Williams played for the Titans from 2010-13. He accumulated 1,313 receiving yards and five touchdowns in four seasons with the Titans.
RECOMMENDED: