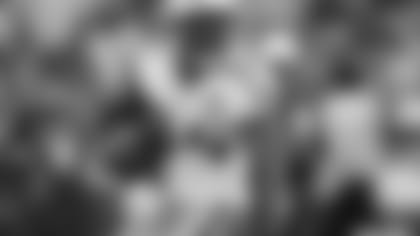 Safety Chris Hope has been making big plays on the field for the Titans ever since his arrival as an unrestricted free agent from Pittsburgh in 2006.
NASHVILLE, Tenn. --** Safety Chris Hope, who played his first four NFL seasons in Pittsburgh, said rivalry will trump reunion when the Titans play host to his former team Sunday at LP Field.

The nine-year veteran said "it's a lot of excitement, a lot of anxiety," every time friends like Hines Ward and Troy Polamalu become foes.

"I've got a lot of friends still playing for the Steelers," Hope said during a recent interview. "We do a lot of things during the offseason together. We do each other's football camps. We all are real, real tight. I can go for two or three months without talking to them or seeing them, and the minute we see each other, it's like we haven't been apart. We've got a special bond."

Hope recorded nine tackles against the Steelers in 2008 en route to his first Pro Bowl selection, one in which he and Polamalu represented the AFC at safety. In last season's opener in Pittsburgh, Hope made 11 tackles and deflected one pass, but the Steelers edged Tennessee.

Hope said he and the Titans' secondary have focused the entire offseason on consistently playing at a high level. The veteran safety grew a long beard from the first week of organized team activities until last week's season opener as a sign of "discipline and dedication" and joked that he was trying to keep up with Polamalu, whose hair is nearly three feet long and insured by a shampoo company for $1 million.

"I figured if I couldn't grow the hair on my head like he did, I'd grow it on my face," said Hope, who grows the beard during the preseason each year. "Most of the time you're focused, you're in shut-down mode. You're not really worrying about haircuts or some of the things you normally take care of."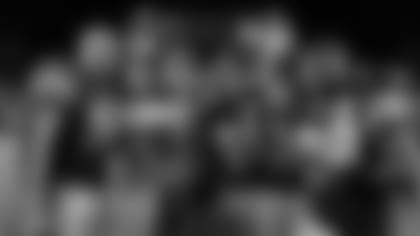 Hope continues to maintain a special bond with several of his former  teammates in Pittsburgh.
Since signing as an unrestricted free agent in 2006, Hope has won over Titans fans with heads-up play on the field, and heartfelt donations of time, money and energy off the field. Although he's in his fifth year in Tennessee and been a perennial starter, Hope said he's often recognized in the area by Steelers fans. Tennessee wide receiver Nate Washington, a teammate of Hope's in Pittsburgh, said that has happened to him, too.

Washington said Hope is "one of the smartest safeties in the game."

"C-Hope is definitely a guy that watches a lot of film," Washington said. "He understands concepts and where receivers might go. He has a good head on his shoulders. The things he can bring to the table are tremendous."

Hope's nickname of 'Hammer' started as a child. An uncle gave him the nickname "because when you're young, your head grows a little faster than the rest of your body. I had a hammer head, and it just overlapped to my football career" to the hits he delivers on opponents.

Hope's community involvement extends from Middle Tennessee throughout the world when he helps Soles4Souls, a mission that's distributed millions of pairs of shoes globally. He's also remembered his roots in Rock Hill, S.C., where he organized a basketball tournament that raised $20,000 last April for a former high school teacher named Phyllis Adams who was paralyzed after an auto accident in October. Adams' son Phillip Adams is a rookie on the 49ers.

Hope said he also enjoys peer mediation to children, teens, college-aged and even younger NFL players.

"To whom much is given, much more is required," Hope said. "Sometimes it's not all about giving money, it's about giving time. Sit down and talk to a kid and let them know that you are proud of them.

"I can't remember every instance in my childhood where a person gave me a dollar or $5, but I remember those people who sat down with me and said encouraging things to me," Hope said. "You can always encourage and influence somebody."