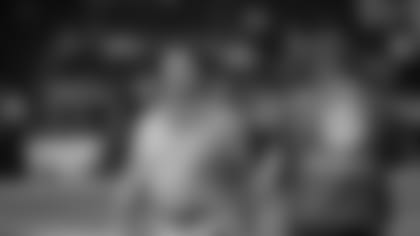 The fate of long-time Titans head coach Jeff Fisher is expected to be determined this week.
INDIANAPOLIS --** Tennessee's players want Jeff Fisher to remain their coach, and Fisher wants to finish his career with the Titans.

It's uncertain whether owner Bud Adams wants the same.

Just three years ago, the Titans had the AFC's top seed in the postseason with a 13-3 record. Though they missed the playoffs the next two years, they began this season with a 5-2 record before losing six straight and falling out of the playoff race. Their season concluded Sunday with a 23-20 loss at Indianapolis.

Though Fisher's 16 full seasons in Tennessee rank as the league's longest tenure, he answered postgame questions about the possibility that he had coached his last game with the team. Adams isn't happy and has said he planned to evaluate Fisher after the season.

"I'm under contract for another year, so we'll see," Fisher said. "We're going to come back and have wrap-up physicals tomorrow and we'll start our evaluation process."

After their hot start, the Titans added receiver Randy Moss to help them make a playoff push, but he caught just six passes for 80 yards after he joined the team for its Week 10 game against Miami.

"We came in with the attitude of doing some great things this season, and it kind of just slid in the middle," receiver Nate Washington said. "We've got to find a way as an organization to put a whole season together next year."

Titans running back Chris Johnson said Fisher "must be doing something right" to have lasted so long. Cornerback Cortland Finnegan said he'd like Fisher to come back.

"For me, personally, he gave me a shot," Finnegan said. "He's an amazing coach, a player's coach."