NASHVILLE, Tenn. — Fernando Velasco believes in a good day's work and a better session the next day.
It's a lesson he learned from his maternal grandfather James Hill and one that helped him earn a job in the NFL and start all 16 games for the Titans last season. Velasco has been a challenger for a roster spot in the past and is now competing to keep his starting job.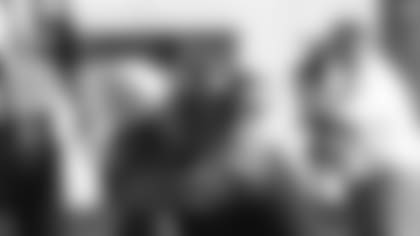 An undrafted free agent in 2008, Velasco spent most of that year and 2009 on the practice squad. Versatility — his ability to play either guard spot and center — helped him make the active roster in 2010 as the team's "swing" guy,  a backup interior lineman who is active on game days.
Velasco built on his experiences in Wrens, Ga., as he went to the University of Georgia and then joined the Titans. 
"The thing about that area, everybody's just hard workers, so that's the thing that I definitely know is the reason I've been in the league this long, especially being an undrafted free agent, is just that work ethic," Velasco said. "You come to work every day ready to get better. You don't get content about being on the practice squad. You can't get content about being a backup. You don't want to be content with even starting 16 games. You want to come in and start 32 games, start the rest of this season, so you always want to get better. You don't want to be content.
"Growing up in the household with my granddaddy, he went to work every day until he was 80-plus years old," Velasco continued, "so seeing that from him, I can't be content with anything less than being the best I can be."
Velasco's grandfather, who passed away when Fernando was a high school freshman, would leave early in the morning to spend the day "loading and stacking" in a grocery warehouse. He would work until the evenings, "but that's what he did to take care of the family."
Velasco's father was born in Colombia, South America, and immigrated to America. He met Velasco's mother in New York but was convicted on drug charges and incarcerated for most of Velasco's childhood and is prohibited from returning to America. Velasco's grandfather filled the void.
"I had my granddaddy there, so it was a good learning experience," Velasco said. "Sometimes it was frustrating, not having a dad to throw the ball around with, but it was a blessing and the Lord does things for a reason. It made me be the man I am today."
In the past couple of years Velasco has reestablished a relationship with his father, who lives in Sweden. They've communicated through social media like Facebook and Skype and talked on the phone. Velasco met his father in Canada last year and Jamaica this offseason and thinks he might go to Sweden after this season.
There's work to be done before that, however, because of Tennessee's commitment to add competition and depth on the interior of the offensive line and across the roster. In addition to tendering Velasco, the Titans brought in veteran free agents Andy Levitre, Chris Spencer, Rob Turner and Kasey Studdard and drafted Chance Warmack and Brian Schwenke.
Levitre and Warmack are the projected starters at left and right guard, respectively, and Velasco has taken a significant amount of first-team reps at center, where he started 13 games last season after Eugene Amano suffered a torn triceps in training camp. Velasco also started three games at left guard in 2012 after additional injuries on the offensive line caused more changes. He said he "liked the feel of center" but will do what will make the team the best in 2013.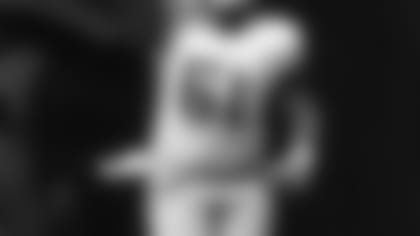 "I got a place to start last year and I definitely want to keep that," Velasco said. "I know the organization did a good job of bringing in competition, so it was just for me to come out here and compete and get better each and every day. I think it will be fun. I'll definitely be ready and the other guys I'm competing with will be ready, so it will be fun."
Offensive line coach Bruce Matthews said Velasco's experience as a challenger and a starter will help him as a competitor.
"He looks at it as, 'I'm not just the swing guy in the middle backing up. I'm the guy that's going to be running the show there at center,' " Matthews said. "Competition is good. As a player, you're kind of like, 'Gosh, I wish they (weren't) drafting guys at my position,' but at the end of the day, I think with a little hindsight, because we all yearn for that comfort zone where they don't mess with me and I just do my thing, but the thing is, when you get uncomfortable, that's when you grow as a player, whether it's on the field, coaching-wise, everything, it's good."
Matthews said he's liked the way that offensive linemen have approached the competition as he and coach Mike Munchak identify the best five on the offensive line.
Spencer, a former first rounder who is prepping for his ninth season, and Turner, who started every game last season in St. Louis after four seasons with the New York Jets, also said they look forward to the competition.
"We know what competition is and all that, and you've got somebody that's being honest with you," Spencer said. "Offensive linemen know how to relate with each other. Let's be men about it and get it done. At the end of the day, that's what we're out here for."
Velasco said the offensive linemen can easily understand each other and know the importance of making each other better.
"The main thing about when you're in a competition, you can't take it personally. You can't say, 'OK, they brought this guy in to take my job.' You've just got to worry about yourself," Velasco said. "The only thing I've got to worry about is making sure Fernando Velasco is the best center possible or best guard possible, whatever position I'm playing, I've got to be the best at it. For me, it's competing with myself. I'm just worried about trying to be the best player I can be."