**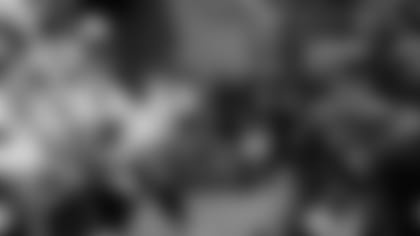 A victory on Sunday would pull the Titans into a tie with Jacksonville in the AFC South.
NASHVILLE, Tenn. --** The next three weeks will likely determine if the Tennessee Titans are contenders in the AFC South. The potential return of two offensive contributors may provide a boost to end a four-game slide.
The Titans begin a crucial three-game homestand against division foes as they face the Jacksonville Jaguars on Sunday.
Tennessee (5-6) was atop the AFC South after a 37-19 win over Philadelphia on Oct. 24. However, the team has not won since and is coming off its worst offensive showing of the season in a 20-0 loss at Houston last week.
The Titans were held to 162 total yards by the Texans, and rookie Rusty Smith threw three interceptions in his first career start while becoming the third different quarterback in as many games. Running back Chris Johnson was also held to a career-low five yards on seven carries in a game also marred by a fight between cornerback Cortland Finnegan and the Texans' Andre Johnson.
Tennessee's offense hasn't scored a touchdown in nine quarters, and it ranks last in the NFL in time of possession at 26 minutes, 1 second.
"We have to score touchdowns and stop them from scoring," defensive end Jason Babin said. "There's no magic potion or magic solution. We just have to do better all around."
That improvement will need to come immediately with the Titans in the thick of a tightly packed division race and games against Indianapolis and Houston coming after a visit from Jacksonville (6-5).
They cap the regular season on the road against the Colts.
"We've got to win the next one first, and that's the most important thing," coach Jeff Fisher said. "If there is ever an opportunity to take advantage of a division, this is the year. It is disappointing where we are right now, but we're still in it and we just have to find a way to win the first game."
Potentially getting Kerry Collins and Kenny Britt back could be just what they need to begin that key stretch in strong fashion.
With Vince Young out for the season with a thumb injury and Smith's ineffectiveness last week, Collins could be back under center after missing two games with a calf injury. However, he struggled in his most recent start, going 9 for 20 for 51 passing yards in a loss at Miami in Week 10.
Britt also returned to practice this week after sitting out three games with a strained right hamstring. He hasn't seen extensive action since setting career highs with 225 yards and three touchdowns on seven catches against the Eagles.
Britt caught a scoring pass in a 30-3 win at Jacksonville on Oct. 18, as Collins replaced an injured Young and completed 11 of 16 tosses for 110 yards and a TD.
Tennessee may also have offensive coordinator Mike Heimerdinger on the sidelines after receiving chemotherapy treatment for cancer Wednesday.
The Titans have won the last two home meetings with the Jaguars, including a 30-13 victory Nov. 1, 2009, when Johnson had 228 rushing yards and two touchdowns.
The Jaguars are trying to rebound from a second-half collapse in last week's 24-20 loss at the New York Giants, as they squandered an 11-point lead and missed an opportunity to gain sole possession of first place in the South.
Protecting David Garrard will be important after he was sacked four times last week with three coming on successive plays during Jacksonville's final drive, ending with a fumble.
Part of those struggles were due to the absence of left tackle Eugene Monroe due to a concussion. He's slated to return Sunday after passing several tests, and he'll contend with a Titans defense tied for second in the NFL with 32 sacks -- nine from Babin.
"Eugene is a big part of our offense," said Maurice Jones-Drew, who has 481 yards and three touchdowns on 95 carries over the last four games. "Coming back, I think he's hungry and he can't wait to get out there. We've missed him."
Garrard, though, has struggled while losing three starts at Tennessee, throwing two touchdowns and seven interceptions with a 53.7 passer rating. He completed 7 of 12 passes for 49 yards with a pick in the October loss.