As told by Titans CB Jason McCourty:
My wife sent me an email on Friday, the night before our first training camp practice. She was reminiscing on how this all began—my rookie year, driving down from Jersey in my little Nissan Altima, car packed full of clothes, not knowing if I was going to be here for a few weeks or a few years.
I was the 203rd pick in the 2009 NFL Draft and the eighth corner on the roster when I got here. I tried to stay as even-keeled and consistent as I possibly could in that first camp, but it was hard. When we got to the day of final roster cuts, I was hiding in the players' lounge hoping nobody came and tapped me on the shoulder to go see the coach.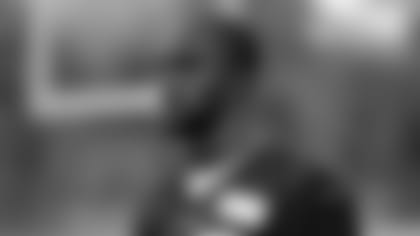 Right after cuts, we went into the bubble to line up for stretch. All throughout those weeks at training camp, stretch lines were filled with 10 or 11 guys in each line. I remember looking around and feeling this very real sense of relief that I had made the team but also feeling for the guys that used to be in those lines, the guys I had been out there grinding with on all those tough days of camp, whose dreams had been crushed. David Thornton, a veteran linebacker on the team, looked at me and I'll always remember what he said: "Never forget this feeling. Remember what you've put into these past few weeks and remember those guys you played alongside that are no longer here."
That moment has continued to drive me. Now I'm going into my eighth season just realizing what a blessing it is. Sometimes training camp can have a "here we go again" feel. But this year is different, for me and for the team.
Last year, I got hurt five days into camp. We thought it was just a little injury, but I ended up needing to have two surgeries and missed 12 games. Next thing you know, I'm being labeled as "injury prone," "old" and "can't play like he used to."
I have a chip on my shoulder now. I'm just so energized. I have something to prove, not only to the naysayers who think I can't do it anymore, but a little bit to myself, too.
It's funny. I'm about to be 29, but I still have that feeling of being a late-round pick coming in, always needing to perform and feeling like someone is on your heels. When you go through an injury like I did last season, you want to make sure you get back out there for the fans, the coaches and your teammates. But my mind is also focused on showing myself that I can still do it and be a good player.
During my years here, I've seen a lot of ups and downs, changes and even confusion at times. But right now, I see us all of one accord, moving forward together. I think Jon Robinson has done a really good job of assembling a team that's better than in previous years. With Coach Mularkey, he lets us know that we're all a part of it. As a player, that's huge. The changes around the building show what the ownership thinks of this team and how much they want to win.
There is new excitement for this team. It's real, not just hype. We want to reward the fans, coaches and owners for putting so much in. And the way we reward them is by winning. Hopefully we're on our way to doing just that.
*DirectSnaps is a story series contributed by Tennessee Titans players sharing their perspectives, both on and off the field, with fans.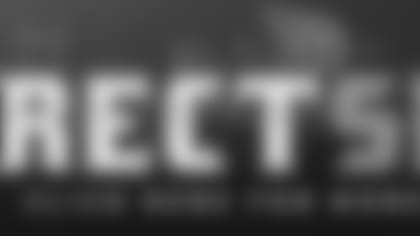 ](http://www.titansonline.com/news/direct-snaps.html)