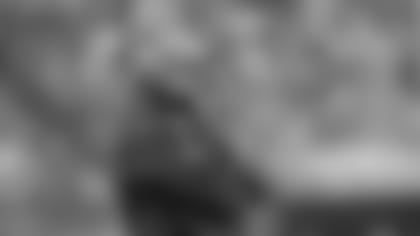 Titans Offensive Coordinator Mike Heimerdinger
NASHVILLE, Tenn. - **In Mike Heimerdinger's battle with a rare form of cancer, the Tennessee assistant coach's hair lasted about a week longer than doctors predicted it would.

But there was no panic when the Titans offensive coordinator undergoing chemotherapy ran his fingers through his hair last week and pulled out clumps of his graying locks.

Heimerdinger tracked down the team trainer and had him shave his head.

He was diagnosed the day before Thanksgiving with what the Titans say is a rare form of cancer, though neither the team or Heirmerdinger has divulged the specific type of cancer.

A private man, his fight has become very public - but the 58-year-old Heimerdinger wants one thing made clear.

He's no different than any other cancer patient who keeps working through treatment.

"I know people think it's a big deal that I'm going to work. But I'm not the first one to have this and go to work and do it,'' Heimerdinger said Thursday.

"I just happen to have a disease, but I'm not dying and I'm not going down the drain and I don't feel special. I think there's a lot of people that fight through this thing just like me that just aren't offensive coordinators of NFL teams so they don't get credit.''

Heimerdinger's cancer has been the most heartrending aspect of the Titans' emotional season. Coach Jeff Fisher announced his friend had been diagnosed on Nov. 24. Since then Heimerdinger has only missed a few practices and not a single a game, even though he now works from the coaches' box instead of on the sideline.

Heimerdinger was touched by the gesture and so lost for words all he could say was, "Thanks.''

Heimerdinger sat down after practice Thursday and discussed the cancer with a name so long he had to write it down so he could tell his parents and his children. He says he lost that piece of paper but obviously not his sense of humor when discussing a brain scan.

"They didn't find a lot of things, but they didn't find any cancer either,'' he joked.

Heimerdinger had been in pain for three weeks, unable to sleep or even sit comfortably enough to study videotape. He went to work earlier and earlier, while doctors eliminated possibilities like prostate cancer and other diseases. A biopsy finally pinned down the specific type of cancer, and Heimerdinger was at work when he got the news.

And it was good, considering.

"We caught this real early. If we were way into it, then this moves so fast that it's like eight months,'' Heimerdinger said.

This cancer is a fast-moving variation with cells spreading throughout the body's lymph nodes. Fast, aggressive treatment can stop it, but this cancer also can return.

Heimerdinger caught another break. Doctors originally wanted to start chemotherapy immediately only to delay because of Thanksgiving. When he showed up the following Monday, someone had quit a government drug therapy program, so Heimerdinger took that spot in a national study combining both the drug and chemotherapy.

He sees himself as a guinea pig since patients treated with the drug and chemo separately have about a 20 percent success rate. The hope is combining the two will keep the cancer from returning.

Early blood test results have been encouraging.

All the pain that sent Heimerdinger to the doctor originally also has eased completely, prompting him to joke that he had been misdiagnosed. A second round of chemotherapy begins Monday after the Titans visit Kansas City (9-5) with Tennessee holding onto very slim playoff hopes.

Quarterback Kerry Collins said it's been very inspiring to watch Heimerdinger work through his treatment and that the Titans haven't taken it easy on him, occasionally tossing in a sarcastic joke about how the coordinator is milking his diagnosis.

"I think Dinger likes that. ... He doesn't want anyone feeling sorry for him. He wants to be business as usual as much as possible, and that's how we've approached things.''

Heimerdinger has gotten such intense support the Titans had to set up a separate e-mail address, and he's busy answering each one starting with those sharing their own cancer stories, old friends and classmates first. He plans to get to each one eventually.

He's also learned about others who have worked through cancer like New York Giants offensive line coach Pat Flaherty and Peter Horacek, assistant coach of the NHL's Nashville Predators here in town.

After the next round of chemotherapy, doctors will decide on the next stage of his treatment plan.

Heimerdinger, always a fighter, is optimistic he will win.

"I just got to believe that I'll beat it, and it'll be OK and I'll be way ahead of it,'' Heimerdinger said.