[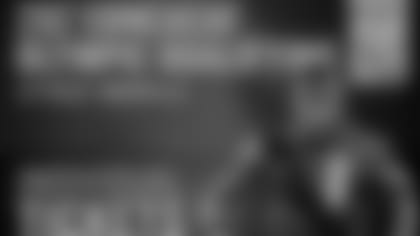 ](http://www.ussoccer.com/Schedule-Tickets/2012/2012-CONCACAF-U23-Championship-LP-Field.aspx)
NASHVILLE, Tenn. -- Coach Caleb Porter says he will be trimming the U.S. Under-23 roster down to 20 before the team gathers in Tennessee, and the final picks will be difficult.
"We've been starting to trim the group down of course," Porter said Thursday. "The selections we're making are based on our system and our style and executing the way we want to play. It's not just the best players. It's the best team we need to have balance at every position."
The U.S. Under-23 team is due in the Nashville area March 13 for the final camp leading up to the Olympic qualifying tournament for teams from North and Central America and the Carribbean region. The U.S. plays Cuba on March 22 followed by Canada on March 24 and El Salvador on March 26 at LP Field, home of the NFL's Tennessee Titans.
Another group will be playing in Carson, Calif., with the top two teams from each round-robin tournament advancing to the semifinals in Kansas City on March 31. The semifinal winners qualify for London.
Porter got his first look at LP Field on Thursday after a 2-0 win over Mexico on Wednesday night in Texas. The United States qualified for the 2008 Olympics with a win on this same field.
"It's absolutely beautiful," Porter said as he stood on the grass under a clear blue sky. "The pitch looks tremendous. It looks like a carpet, which will help. With our style of play, we play a very possession-oriented attack, oriented-style of play, which is exciting for the fans. I'm well aware of the fans here in Nashville. They've always rallied behind our team."
Forward Brek Shea is expected to be in the group. He had been training with Porter before being called up to the national team for Wednesday's 1-0 victory in an exhibition match against Italy. Porter also mentioned Juan Agudelo and Freddy Adu, along with midfielder Joe Corona, currently playing with Club Tijuana.
"There' s a lot of talent in this group," Porter said. "Some of our best players in this group are under 23-age players, so we feel like we have all the ingredients to do very well."
The challenge comes in the format of three games in five days. Porter said he has to have depth and diversity to allow him to adjust to whatever the opponent does, noting that Canada, Cuba and El Salvador have very different styles.
Now the hope is fans come out, something they've done well enough in Nashville to lure U.S. Soccer back again.
"We're on our home soil so we want to use that to our advantage, and I know that being here that was a big part of us wanting to come here to Nashville," Porter said. "We know the fans here are passionate about the national team. We've had great crowds here. They've rallied behind our mission to get to London, and so we know it'll be no different this year."