NASHVILLE, Tenn. — The Titans have made changes to their coaching staff and personnel this offseason to yield more success this fall than last.
One statistic in which the Titans have room to improve is the percentage of negative plays per rush attempt.
There's a good reason they may want to focus on that: six of the nine best teams at avoiding negative run plays made the playoffs (Cincinnati, Green Bay, Baltimore, San Francisco, Washington and Seattle) last season.
The Bengals had 24 negative plays on 430 rush attempts (5.6 percent) to lead the NFL. Tennessee, meanwhile, had 50 negative plays on 378 rush attempts. The rate of 13.23 percent was next-to-last in the NFL (Arizona, 15.1 percent). The New York Jets ranked third-best in the NFL (32 times on 494 rushes, 6.5 percent), and Jacksonville (26 times on 358 plays, 7.26 percent) ranked fifth, despite a litany of injuries in the Jaguars' backfield.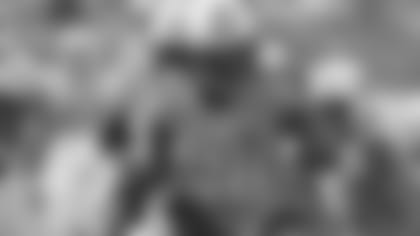 The Titans want to empower Chris Johnson and Shonn Greene to get the most out of every carry and reduce Tennessee's percentage of rushes that resulted in losses in 2012.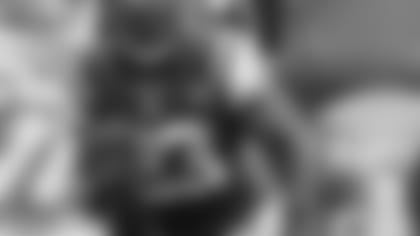 Tennessee has used the free agency period to add to its offensive line by signing G Andy Levitre and G/C Rob Turner and its backfield by signing former Jets RB Shonn Greene. Titans coach Mike Munchak also hired running backs coach Sylvester Croom, who kept plugging in replacements for Maurice Jones-Drew last season in Jacksonville.
Croom said "there's a lot of reasons" that can go into a play resulting in an undesired outcome. He stressed the importance of having every player on the field do the right thing on every play.
"You may have five or six guys doing it right all the time, but what happened to those other five or six?" Particularly in offensive football, if 11 guys go into the game with the idea, 'Hey, I can make one mistake today,' well that's 11 busted plays, and four or five plays is going to be the difference in the outcome of the game," Croom said. "You may not play a perfect game, but there has to be the approach and preparation that in order to win the championship, they are trying to play every play to perfection. You may not get there, but you'll get a lot further than you will if you don't take that approach."
Speaking to reporters in Arizona this week, Munchak said Greene is a "guy that can fall forward, a guy that's physical, a guy that understands his role."
"And we're not (just) looking at him as a short-yardage back, a goal-line back, a four-minute back and that's all he does," Munchak said. "We feel he can play all three downs. He may get a series where he gets going, we're taking over the line of scrimmage, we want that type of runner in there and we'll leave him in there. He gives us some more options."
The increase in options won't mean opportunities for Chris Johnson will fall off a cliff, particularly if Tennessee earns the right to call more rushing plays. The Titans' 378 rush attempts tied for the sixth fewest in the NFL last season. Nine teams had more than 100 more rush attempts last season. Tennessee averaged more than 23 rushes per game last season, and would like to have closer to 30 — or more — per game in 2013.
Croom said he's excited about the opportunity to coach a player as explosive as Johnson and wants to complement Johnson's speedy attributes with the power style of Greene and help all running backs maximize their potential.
"I don't want to approach it as negative plays," Croom said. "I approach it as (Johnson) making great plays consistently. We won't even talk about the negative plays because if you do the little things right all the time, there will be no negative plays. If he does the little things right and trusts the other 10 guys on the field, we won't have negative plays."
The chart below shows the negative rush plays, attempts and percentage of negative plays per rush in 2012. Playoff teams are noted with an *.