NASHVILLE – Derrick Henry has led the NFL in rushing two years in a row.
He's been a workhorse when the team has needed him, a tone-setter on the field and in the locker room.
So, it came as no surprise when Henry was asked this week about the challenge facing him and the offense after such a successful season in 2020, his answer focused on hard work.
"I don't think we are looking at, 'What's the new challenge?'," Henry said. "I think it's just us trying to be better at everything we do as far as on offense, individually, collectively, and just growing, and helping each other grow. Just competing, holding each other accountable and doing the things we need to do as a team while we are away, and when we get back here, just try to put it together.
"That's just working hard, hard work. It's a grind, and I think we all know that. It takes time, and just trying to push each other day by day to be the best we can be when the season comes."
Henry, named the 2020 NFL Offensive Player of the Year by the Associated Press last season after leading the NFL with 2,027 rushing yards, returned to Nashville to take part in this week's minicamp.
Not surprisingly, he still looks hulkish, thanks to months of work with his personal trainer, Melvin Sanders, in Dallas, Texas.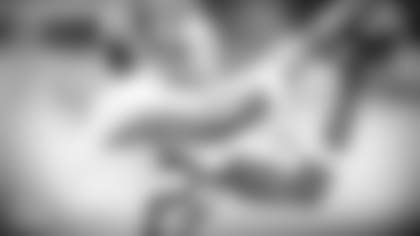 On the field at Saint Thomas Sports Park, Henry picked up where he left off last season.
"Basically, I have been doing the same thing I have been doing each and every offseason – working out, staying in shape, getting ready for the season, ready for training camp, making sure my body feels good," Henry said. "I've been working out with Melvin, him getting me right with all his different ideas on all the workouts he comes up with to make sure my body is in shape – running hills and doing stuff on the field, and working on everything possible I can get better at so I can come back (ready)."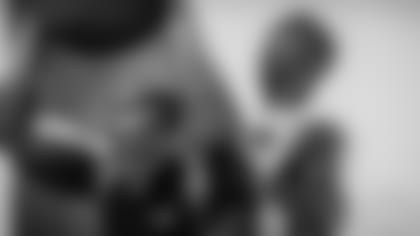 Henry's 2020 act will be a tough one to follow in 2021, of course.
Last season, when he was also named first-team All-Pro by the Associated Press last month, Henry became just the eighth player in league annals to rush for at least 2,000 yards in a season.
His 2,027 rushing yards gave him the fifth-highest total in NFL history behind Eric Dickerson's 2,105 (1984), Adrian Peterson's 2,097 (2012), Jamal Lewis' 2,066 (2003) and Barry Sanders' 2,053 (1997). Henry broke Chris Johnson's franchise mark of 2,006 rushing yards in 2009.
Henry also became the first player since LaDainian Tomlinson (2006-07) to lead the NFL in rushing yards in consecutive seasons. Henry previously led the league in 2019 with 1,540 rushing yards.
At the end of last season, Henry watched film to identify ways he can get better.
His personal trainer, meanwhile, did the same thing, and he designed workouts based on what he saw.
"It is really on Melvin and what he sees throughout the season, and what he thinks I need to work on and get better at as far as my body, and things he feels he can help me with," he said. "I listen to him and then try and work on things, and then try to incorporate it into football when I am on the field so I can get better and be better when I come back."
Over the next month, Henry will continue to gear up for 2021, and he'll be ready to carry the load again as much as needed.
During the offseason, the Titans added several new pieces to try to improve as a team, most recently trading for seven-time Pro Bowler Julio Jones.
Henry is happy with the additions, but his top priority is to get himself right, and ready.
"I work on everything each and every year," he said. "I feel like I can always get better at everything, and that is what I try to work on, each and every day when I am away during the offseason. It's all I try to focus on – to try and get better at everything."