**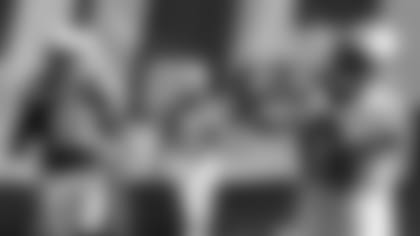 Wide receiver Kenny Britt injured his hamstring while trying to haul in a long pass from Vince Young.
SAN DIEGO -** Tennessee Titans wide receiver Kenny Britt has an injured right hamstring and is questionable to return to Sunday's game against the Chargers.
Britt was hurt on a long incompletion late in the first quarter.
The second-year pro had a career day against the Eagles last week with seven catches for 225 yards, including touchdowns of 26, 80 and 16 yards. It was the best performance by a receiver in the NFL this season.