LOS ANGELES – Derrick Henry is in the Super Bowl city, but this is not how he envisioned it.
In fact, the Titans running back said on Thursday seeing all the signage around town promoting Sunday's Super Bowl LVI contest is killing him.
"When I see anything about football, whether I am watching TV or see something on my phone about football, it brings that sick feeling back," Henry said after devouring some eggs and pancakes at breakfast. "While I'm here, you just have to deal with it the best you can. It still hurts.
"I am still not over the fact that we lost, and we're not here. It will replay in my head until we get back to football, which is going to be a while. But yeah, it still replays in my head every single day. I wanted (to win the Super Bowl) bad, and I know all of my teammates wanted it bad. Everybody was shocked when we lost. So that will be in my head until I am able to strap up again and play in a game."
Henry, who missed the second half of the regular season because of a broken foot before returning for the team's playoff game vs the Bengals, is in Los Angeles for several promotional appearances. He spent some time at the offices of Microsoft on Thursday morning, followed by a stop by Nike. After attending NFL Honors on Thursday night, he'll do some work for Old Spice on Friday.
During an interview on Thursday morning, when he touched on a number of topics, Henry said the team's season-ending playoff loss to the Bengals will serve as motivation for himself, and the team, all offseason.
Personally, Henry said he didn't feel like he played his best in the playoff game.
"I am a competitor, and I pride myself on doing the best I can to be the best player I can to help us win and obviously I feel like I wasn't that the last time we played," said Henry, who ran for 62 yards and a touchdown in the 19-16 loss to the Bengals.
"I am pissed off about it, and I will be pissed off about it. … I can't wait to play football again."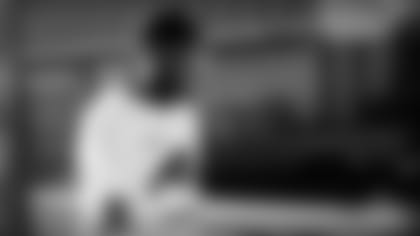 Henry, who finished the 2021 season with 937 yards and 10 touchdowns in eight regular season games, said he's been working out and getting ready for the 2022 season.
In 2020, Henry was named the Associated Press NFL Offensive Player of the Year after rushing 378 times for 2,027 yards and 17 touchdowns.
Henry gave the Bengals credit for coming into Nissan Stadium and beating the Titans.
The loss should inspire the Titans this offseason, he said.
"I am just trying to get back and contribute as much as can, which I feel like wasn't enough and could have been better," Henry said of his performance against the Bengals. "That is the standard I hold myself to, and it will definitely be playing in my head.
"But the Bengals were the better team that night, and that's why they won, and that's why they are in the Super Bowl. But as far as us, we didn't play to our standards, and how we wanted to play. It wasn't how we wanted things to pan out. I know everybody on the team is mad about it, and we will all use it as motivation. I know I will. I have already started training, like I always do, but I am definitely ready and will be preparing for next year."
Henry said he's been working out in Dallas, and he said he's feeling good.
"I am definitely encouraged," he said. "I have already started working hard, and I was very happy to get back and contribute. But it wasn't enough, and it wasn't good enough. I am just ready to get back to work, ready to put this behind me and get ready for next year."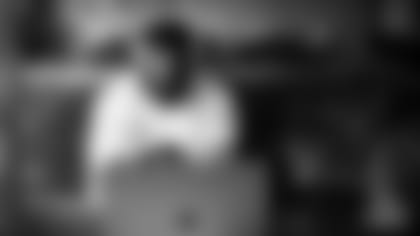 Henry touched on a number of other topics on Thursday as well.
-Henry said he was happy to hear about the contract extensions for General Manager Jon Robinson and head coach Mike Vrabel.
"They are definitely very deserving," Henry said. "They changed the culture around the organization to help us get to where we are today. The work they put in definitely shows with the players we have, and the way things are day in and day out, it helped turn things around. Hopefully we will get a championship in Nashville before it is all said and done."
-Henry said he's supporting quarterback Ryan Tannehill, who has been the subject of criticism following his three-interception game vs the Bengals.
"At this point people are looking to find a scapegoat and want to blame someone," Henry said. "We know what comes with the territory when you have high expectations, and you don't meet that expectation. But that's just what it is. Ryan has been in this league for a long time and he is a great player. We all take on the criticism – I take it on. It is a team sport, and not just one player. You just have to accept it for what it is, and you can't let it get you down, and cause you to beat yourself up. You have to let it motivate you, and make you come back better. He has to know he has his teammates behind (him), and everybody else in the organization as well."
-Henry, the team's nominee for the Walter Payton Man of the Year award, said he's proud to be a role model in the community.
"It is an honor and a privilege," he said. "I just want to make a great impact on others, and I want to do as much as I can to take advantage of this platform. I want to be a great and positive influence in our community and to young kids, to inspire kids to do better and be better. I know that is what I try to do with my Two All Foundation, to level the playing field for the youth, and be a resource for kids and be a light for kids any way possible."
As for Sunday's game between the Rams and Bengals, Henry said he doesn't plan to stick around.
Henry doesn't plan to attend a Super Bowl until he plays in one.
"I haven't been to a Super Bowl since I've been in the league," Henry said. "Hopefully we can get there and win it next year. That's what we're working for, to win a championship."