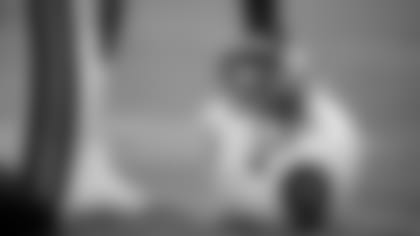 ](http://www.titansonline.com/news/ask-jim.html)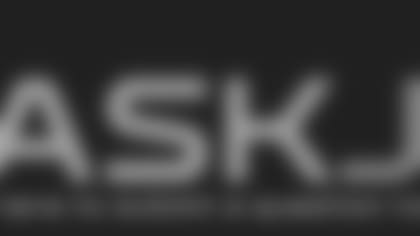 ](http://www.titansonline.com/news/ask-jim.html) NASHVILLE, Tenn. –Two weeks from now the Titans will be gearing up for the team's first training camp practice.
We have another Titans mailbag that's here now.
Neil Barnard York, England
Question: Hi Jim. I'm very new to American Football, but I've just recently caught 'the fever'.
I am in Nashville from August 7-21. We are coming to the game against the Panthers on the 19th. I was wondering if it would be possible to watch a training session. I've seen so many great Football movies like 'Remember the Titans' and 'The Longest Yard' and I've always been fascinated with the way football players train. Would it be possible to come down and watch you train? Maybe get a few autographs after? Kindest regards.
Jim: Hey Neil. The training camp schedule was released this week, and the good news is the team will be practicing during that stretch, including practices with the Panthers on August 16 and 17. The entire schedule can be found at Titans Online. The autograph schedule has not been released yet, but should be soon. Hope you have a great trip!
---
Len Cooke from Jacksonville, Florida
Question: Hi Jim. The biggest problem I saw with the Titans last year was the glaring lack of pressure from the edge.  To date, they haven't addressed that either through free agency or the draft.  My question is why not?  Don't they feel the need to really pressure the quarterback?  It would take some pressure off a weak secondary, which they did address a bit during the off season. Thanks.
Jim: Hey Len. The team definitely understands the importance of getting after the QB, and it has two proven pass rushers in Brian Orakpo and Derrick Morgan. The two combined for 19.5 sacks last season, with Orakpo netting 10.5 and Morgan 9. It was the best for a Titans due since 2007. While the Titans didn't sign a pass rusher in free agency, the team did draft former TCU linebacker Josh Carraway, who will get a chance to prove himself in camp. Plus, the team is banking on Kevin Dodd making an impact. Dodd was a second-round pick from a year ago, and when he played last year he flashed. Others will be battling in camp, so the cupboard isn't bare behind the starters.
---
Nick Stine from Shippensburg, Pennsylvania
Question: Hey Jim. Been a die-hard titans fan since the last couple years of the Campbell and Moon era. My question is with all the additions at the wide receiver position this off-season who will who will be the starting two? Will it be Rishard Matthews and Corey Davis? Where does Eric Decker fit in at? I love the Decker signing. He's very proven in his career. And do you think all of them will make the team at the end of it All? Also who do you think has had the most noticeable off-season besides Marcus Mariota?
Can't wait for football season to start!!! TITAN UP!!!
Jim: Hey Nick. Well, a lot to be determined here in training camp. I expect Matthews to start, but who else will be in the 2- and 3-receiver sets remains to be seen. Davis is going to play, and so will Decker. But don't sleep on Taywan Taylor, the team's third-round pick who looked great during the offseason. Tajae Sharpe is recovering from foot surgery and hopes to be in the mix as well. As for question 2, another guy with a "noticeable" offseason: Derrick Henry. He looks faster, and in even better shape.
---
James Gordon from Franklin, Tennessee
Question: Hi Jim, I really look forward to your mailbag as I find both your comments and the comments of others very informative. I've been watching highlights of Corey Davis and Adoree' Jackson as well as Khlafani Muhammad and what I see is a new versatile set of weapons with speed and elusiveness. I see this opening up our offense sideline to sideline and thus preventing teams to load the box. I think this benefits the running backs and will boost our running attack by having more room to run at the second level. Do you think they will use Jackson on offense and if so how will they use him? Thanks again for the mailbags!
Jim: Hey James. Thanks for reading. I think Jackson will be used on offense one day, but not right out of the gate. Coaches want to let him get comfortable on the defensive side of the ball and on special teams first.
---
Jan Beck from Columbia, Tennessee
Question: Hi Jim.  Don't really have a question this week but would love for you to get word to Eric Decker or his wife, Jessie James Decker.  We need a song, like the Eagles have but better, and Jessie would be just the one to write us our song.  I mean really, we are The Tennessee Titans in Nashville, TN., Home of Country Music and we need a song!!  Can't wait for this year to get started!  Thanks from a Titan Granny!
Jim: Hi Jan. Or do you prefer Titans Granny? I'll spread the word. Thanks!
---
Ryan Kennedy from Murfreesboro
Question: Hey Jim, I have heard from several analysts that the Titans have a fairly easy schedule. I look on the upcoming schedule and it looks anything but easy. Oakland, Kansas City, Seattle, Carolina, Pittsburgh, Baltimore all have good QBs and have all been in the playoff recently. Then you have a pretty underrated AFC South with a lot of new pieces in Jacksonville, Watt is back on defense for Houston and we haven't been able to beat Indy. That all has me thinking that this team is going to be in for a very tough season.  I know in the NFL that every team is a tough out, but I'd like your thoughts on their strength of schedule and what you feel like their record should be at the end of the season.
Jim: Hey Ryan. Definitely some tough games on the schedule. But with the NFL, it's hard to know for sure because things are so different from one year to the next. It never fails: Some teams predicted to be good don't pan out, while others end up being surprisingly good. I do think the AFC South will be improved, and the six you rolled off should be good as well. The Titans have a road games at Miami, a playoff team last year, and Arizona as well. So the schedule isn't going to be soft by any stretch.
---
Jesse Johnson from Woodbury, Tennessee
Question: Hey Jim. My question is do you see the team adding an additional corner when the roster cuts start to happen or do you think you think the guys there will play well and show enough in training camp and the preseason for the front office to feel confident in the players we have? I know there still remains a lot to be seen but in my opinion that's still the position that has the most questions marks with mostly unproven players.
Jim: Hey Jesse. I think that's a fair assessment about the cornerback position. A lot remains to be seen in camp here as well. Logan Ryan is proven, but LeShaun Sims and Adoree' Jackson and Kalan Reed and others will have to prove themselves further. Brice McCain will try and hold on as well, and he's been pretty good in the slot. I suspect Jon Robinson and Mike Mularkey and the rest of the coaches will watch this position closely in camp. If they're not satisfied, adding some after cuts or through the waiver system is a possibility I think.
---
Jeff Fradsham from Crewe, Virginia
Question: Hey Jim. There has been a lot of talk about the upgrades on the offense and defense, but I think the upgrades in special teams will make a difference of a game or two in the standings. I can't recall the game or who the player was but I seem to recall giving some team a cheap 7 points to start a game last year.
Jim: Hey Jeff. Definitely had some issues early, and the punt return TD allowed against the Texans was a real killer. Things should be better, in part because of the additions of guys like Brynden Trawick, Daren Bates and Eric Weems. All three are regarded as top-notch special teams performers, and they should help with consistency.
---
Josh Bomar from Knoxville, Tennessee
Question: Hi Jim! I'm just wondering how Derrick Henry has embraced the backup roll. It must be tough to go from the best running back in college football and winning the Heisman Trophy, to a second string RB in the NFL. What can the coaching staff do to ensure his happiness? Will we see a split RB formation at some point? Will Derrick see the field more in 2017? I would hate to see him become frustrated and look to opt out of his 4 year deal. Just an interesting tidbit, Henry finished 12th in the league last year in yards per carry at 4.45 yards per attempt, where Murray finished 14th with 4.39 yards per carry. Food for thought.
Jim: Well Josh, I don't know that any player "embraces" a back-up role. Everyone wants to play, and start. I do think Derrick understands the situation he's in. He's playing behind a Pro Bowler and one of the best backs in the game in DeMarco Murray. But Derrick is busting his rear to put himself in the best position possible to play. And if he performs well when he gets his chances, he'll help himself get more opportunities.
---
Randy Hunt from Sacramento, California
Question: Hey Jim! First just want to say thanks for your coverage on the Titans. It's hard to find coverage on the Titans since moving out to CA. But on to the questions!
Do you believe the Titans will pick up anymore new players before the season starts? I really like some of the players that we could acquire for pennies on the dollar. For example, Sheldon Richardson from the NY Jets. Yes, he does have some attitude problems but so did Haynesworth back in the day. Let's maximize the roster this year! If TN could steal him for a late round pick which the Jets have been trying to negotiate if would be a deadly combo. Richardson, Casey, and Williams (If he plays to his potential) would be scary!
There was a lot of talk about acquiring Ezekiel Ansah from the Lions. If we could for cheap then let's do it! But we would have to give up too much for this guy and this whole post is about picking up quality for pennies.
Also, what do you think of Paul Posluszny from the Jags? He had a career year last year and he would provide a much needed depth at the position! Furthermore, he is super cheap! Thanks for the time Jim!
Jim: Hey Randy. Appreciate it. I'm not going to speculate on specific players. But I mentioned this here last week that GM Jon Robinson always seems to be looking for ways to upgrade the roster, and he proved it late last offseason when he claimed Josh Kline off waivers and traded Dorial Green-Beckham for Dennis Kelly. I suspect conversations have already taken place about the potential for moves after analyzing the roster following minicamp. But sometimes the personnel guys and coaches want to see how things play out in camp before jumping. They want to give guys on the roster a chance to succeed, or fail. So we may have to wait a bit for this answer.
---
Jay Bhatla from Dallas, Texas
Question: Hi Jim. As always, I enjoy reading your mailbag every Saturday morning.  This past week, one of your posts caught my eye.
I was born in Houston and grew up watching the Houston Oilers.  I have followed the Oilers/Titans for 30 years, despite moving to Dallas during my formative years.  One of my fondest memories includes visiting Nashville during the playoffs, and enjoying our Titans defeat Pittsburgh in overtime with the help of some fancy Joe Nedney theatrics.  It was truly special sharing that experience with some die-hard Titans fans.
It has been challenging finding other Titans fans in our community outside of my family.  I noticed that one of your recent inquiries last week came from a loyal Oilers/Titans fan who resides in Dallas. It would mean a lot to me if you could provide the opportunity to connect with him (and perhaps others in DFW) to catch some games this season.   You are welcome to share my contact information with him and other Dallas/Fort Worth Titans fans who would like to show our Titans pride in this region. Thank you for considering this request, Jim, and for making such a positive impact for Titans fans across the nation (and world).
Here is the original post from last weekend's mailbag:
Albert Gardner from Dallas, Texas
Question: Hey Jim, this is my first time writing but I've been reading since day one. I've been a long time Oiler/Titans fan since the Run&Shoot days with Warren Moon. I live in the Dallas, TX area so it's always been a little lonely being a Titans fan around here.
My question is this: Steve McNair has always been my favorite Titan. Imo he was the heart and soul of our team and will be for time on end and I'll always have a special place in my heart for Eddie George, Warren Moon, Bruce Mathews, Jevon Kearse and many more. But with the way Marcus Mariota is progressing, I'm starting to think that I may have a new leader in my chair for greatest Titan.  I'm thinking Mariota has a chance to not only be my greatest Titan but also the best QB in the NFL for a long time. What do you think Jim?  Are you starting to get that same feeling?
Jim: Thanks Jay, and happy to share your contact info. We're bringing folks together here at Titans Online!
Albert, and all Titans fans in the Dallas/Fort Worth area, here's Jay's email: bass100@hotmail.com. Hit him up.
Have a great weekend everyone!