NASHVILLE, Tenn. –On a cold, snowy day in January, 1990, Phillip Supernaw made his entrance into the world here at Vanderbilt Hospital.
His father, Texas native Doug Supernaw, was working as a songwriter in Nashville at the time, hoping to launch his own country-music career. But the Supernaws would soon move back to Houston, where Doug Supernaw believed he could find better success as a singer.
Some 27 years later, however, father and son found themselves in Music City together again this past summer, looking one another in the eye for the first time in a great while. The two had long ago gone their separate ways, chapters of history – some dark and difficult – passing in both their lives.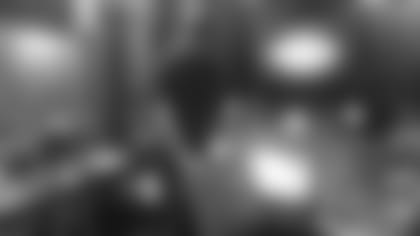 The 6-5, 255-pound Phillip Supernaw, of course, is a rough-and-tumble NFL player these days, a former undrafted free agent who's carved out a role for himself in three seasons as a Titans tight end.
Doug Supernaw is a once-successful singer on the comeback trail two decades later, trying to put many years of personal problems behind him. He has a Greatest Hits album out and is now making appearances like one on Oct. 19 at the Grand Ole Opry, a tribute to Ralph Stanley.
Until this past June, however, there had been little communication between father and son for several years.
So when Phillip Supernaw went backstage last June to talk to his dad -- moments after Doug Supernaw had played on the CMA's "Country Forever" stage -- both men knew it might be awkward.
"I don't think either of us wanted to make it a big deal," Phillip Supernaw, 27, said. "I just tried to be as open-minded as I could, just because I knew it was going to be a little uncomfortable and weird. But it wasn't that bad. I mean, at the end of the day, you only have one dad, right?"
Said Doug Supernaw, 57, of the meeting: "Absolutely it was a good experience. I'm fully supportive of Phillip ... He just wanted to know what he did wrong (that we hadn't seen one another). I said, `Absolutely nothing. You haven't done anything wrong, ever.'"* *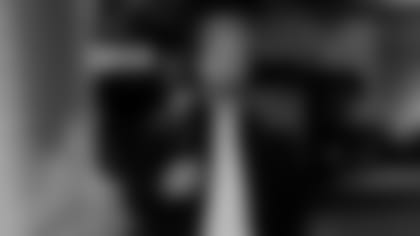 Doug Supernaw's singing was good enough to earn him a contract with the former BNA Records label back in 1993. A pair of hits from his debut album, Red and Rio Grande, shot up the country charts – Reno peaking at No. 4 and I Don't Call Him Daddy rising all the way to No. 1 by the end of 1993.
The latter song illustrated the feelings of a divorced man toward his son, with then three year-old Phillip Supernaw playing a starring role in the accompanying music video.
"You can see Phillip's determination on the video back then," Doug Supernaw said. "He has a very stern face when he's fishing. It looks like he's getting ready to take off from the line of scrimmage nowadays. Same face."
Unfortunately for Phillip Supernaw, his father and mother, Trudy, really were going through a divorce right about the same time, and it wouldn't be long before Doug Supernaw was with a new family, step-father to three new children.
"At first I saw him quite a bit because he only lived about an hour away from us," Phillip Supernaw said. "But then when I was about 12, I just kind of faded off. I don't really remember the specifics of it, but that was kind of where I quit seeing him often."
Said Doug Supernaw: "We were never that far apart, but 60 miles is a long way when you and your ex-wife don't talk much. I love my son. We just drifted apart. When he and his mother and me drifted apart, it was tough on the kids, I think. But Phillip has done great. I'm very proud of him."
Doug Supernaw's talent would keep him in the country music spotlight for several years, even earning him quite a concert opening at the old Astrodome in 1994. He descended hundreds of feet from the dome's roof on wires, finally touching down on a stage in front of more than 60,000 fans.
But Doug Supernaw began running afoul of the law regularly in the late 1990s when his musical success began to wane. According to an article in HoustonPress.com, Supernaw's lengthy rap sheet included arrests for driving while intoxicated, public intoxication and nonpayment of child support among other charges.
The downward spiral only worsened when Doug Supernaw lost his mother in 2007.
"I had a rough few years there for sure," Doug Supernaw said earlier this week, prior to a rehearsal session at Nashville's Songcity Studios. "So we're getting over all that. It's tougher, too, when you get older to get over stuff. But things are going well. (I'm) in a good spot. Just keep on trying."
Phillip Supernaw grew up well aware of his dad's musical talents. He can remember attending sold-out concerts as a youngster, thinking that's what every kid did.
Trudy Supernaw, meanwhile, was doing her best to make sure her son was shielded from the fall-out of Doug Supernaw's run-ins with the law.
"My mom tried to keep me away from all the stuff that was going on," said Phillip Supernaw, whose rugged features resemble his father's. "She did a good job of keeping it completely separate, making me feel like it was his deal, not mine.
"She always did a good job of making me feel like everything is for a reason. It made me look at the positive things. I always had a lot of friends, a lot of close family friends, that really filled any sort of void I would have had. So these days I don't have any sort of bitterness or anything like that."* *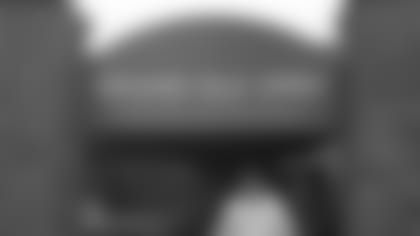 "A bull-headedness we both have"
The young Phillip Supernaw also stayed busy playing every sport he could – a standout in football, basketball and baseball. Doug Supernaw actually coached Phillip in football and baseball, taking note of his son's determination even at a young age.
In time, that fierce competitiveness would help Phillip Supernaw – a lightly touted prospect from tiny Ouachita Baptist University in Arkansas – earn a spot in the NFL, playing with Houston, Kansas City and Baltimore before settling in Nashville.
He caught his first career touchdown pass earlier this month against Miami.
"I can see a lot of myself in him -- my positive attributes," Doug Supernaw said. "He's very driven to succeed and he's not going to take no for an answer. It's just a bull-headedness we both have. If somebody tells him he can't do something, he's going to do it."
Doug Supernaw said he's seen his son play professionally in person in Houston a few times over the years. But he didn't try to get in touch with him there, fearing the negative he might bring into Phillip Supernaw's life.
"I try not to distract his football career any, and I think I can only be a distraction," Doug Supernaw said. "I don't think I can be a positive in there at all. He's doing really well on his own."
Doug Supernaw began recording his Greatest Hits album several months ago in Nashville, so he found himself spending more and more time in and around the city.
He played at Losers Bar and Grill one evening this summer, then got a surprise phone call out of the blue from his son later that night. Phillip Supernaw was at Losers by that point himself. He'd heard his father had played earlier, and he invited him to return to sing again.
"He said, `Come on back around midnight,'" Doug Supernaw said. "So I did. I went back and played a few songs."
When the two spoke briefly that night – for the first time in years – Phillip Supernaw said he'd try to see his dad at the CMAs in June. He figured he'd enjoy attending the performance, in part because it would bring back memories, and in part because he wanted to see his father in a good place.
"It was just to put some happiness in my own life, to know that everything I've read (about him) my whole life isn't as bad as it was," Phillip Supernaw said. "Just to see somebody doing well, I mean, it makes me feel good."
The review of his father's CMA performance?
"He did well. It was short, but he did well," Phillip Supernaw said. "It was good just to see that people were interested in seeing what he's doing and that really, he was able to kind of turn things around and that he was doing well."
It's hard to say whether a few contacts over the last few months will lead to more of a relationship between the two. But with Doug Supernaw playing dates in the Nashville area, and with Phillip Supernaw here with the Titans, one would imagine they might cross paths again.
In fact, just the other night Doug Supernaw – while playing a Nashville nightclub – kept sneaking glances at the big screen over his shoulder, the better to watch his son on Monday Night Football.
Phillip Supernaw, meanwhile, said he just might find his way to the Grand Ole Opry on Thursday night, to watch his dad play his own slot on the stage for the first time in his career.
"I know he's got some friends I've been talking to that might come up for the show," Phillip Supernaw said. "So I wouldn't be opposed to going to it. It looks pretty cool. The Grand Ole Opry is pretty big-time, right? Good for him."
-- Reach John Glennon at glennonsports@gmail.com and follow him on Twitter @glennonsports