NASHVILLE – Holding a tenuous 14-13 lead over the defending Super Bowl champions in last year's AFC Wild Card playoff game against the Patriots, the Titans faced a critical 3rd and 8 from their own 15-yard line.
Just over two minutes remained, and the Titans desperately needed a play. Punting the ball back to future Hall of Fame quarterback Tom Brady was the last thing anyone on the Tennessee sideline wanted to do.
Someone needed to step up big for the Titans, and that someone ended up being … tight end Anthony Firkser.
Titans quarterback Ryan Tannehill found Firkser open on the sideline for an 11-yard completion and a first down. The play enabled the Titans to run the clock down to just 25 seconds before punting it away. Then, the Titans sealed the win with a pick-six, and their playoff run was just beginning.
For Firkser, who caught a 12-yard touchdown pass in the first quarter of that contest, it was a moment to treasure.
Because family and friends from Boston and New Jersey gathered in the stands at Gillette Stadium in Foxborough that night – a group of roughly 30 people – it was even more special.
"It was a cool experience," Firkser said.
It was also a big step in Firkser building even more confidence with Tannehill, his coaches and teammates. Firkser caught two touchdowns in the postseason a year ago, including a 22-yard touchdown in the team's AFC Championship Game loss to the Chiefs. In three postseason games, Firkser had three catches for 45 yards and the two scores.
"That play (vs the Patriots), and all the postseason stuff helped build my confidence heading into (this) year," Firkser said. "But there are still things I need to keep improving on, and we need to keep building that trust in the passing game. And I need to keep building as an all-around tight end and being involved in first and second down more. I am excited to get started and see where this offense goes. I plan to keep working so I can do whatever is needed to help the team win."
Tannehill, who also connected with Firkser for a nine-yard touchdown catch against the Chiefs in the regular season, said he believes in the tight end.
"I have a ton of confidence in Firk, just seeing what he did last year," Tannehill said. "I saw some tape from the year before. The progress he was able to make last year with big plays in big games, I know I have a ton of confidence any time he's on the field. He's definitely a weapon for us and I'm excited that we can incorporate him this year."
Firkser, a Harvard graduate who initially entered the NFL as an undrafted free agent with the Jets in 2017, has paid his dues in the NFL. His stint with the Jets was a short one, and he then joined the Chiefs. But that experience didn't last long either.
Firkser spent time in meetings as a fullback, and he spent time on practice squads.
He joined the Titans in May of 2018 following a rookie minicamp tryout, and after being waived, he spent time on the team's practice squad. Firkser ended up joining Tennessee's roster in 2018, and it was his first real chance.
Firkser played in 12 games with the Titans in 2018, and he caught 19 passes for 225 yards and a score. In 2019, Firkser played in 15 games during the regular season, making one start. He caught 14 passes for 204 yards, with a touchdown.
Heading into 2020, Firkser is ready for what's ahead.
"Being in the system for two years already and going on a third, I feel pretty comfortable with understanding the offense," he said. "I am just trying to keep learning even more details and watching old film that we have just to keep learning and improving. There's adjustments that we've been making that (offensive coordinator) Arthur (Smith) is putting in, and different schemes we're running and concepts, so just making sure we're on point with all those. And just trying to help younger guys that are around and get them up to speed as quickly as possible."
Firkser spent most of his offseason in Nashville, working with quarterback Logan Woodside and other teammates in town.
He watched a lot of film, and he tried to identify ways he needed to improve.
Looking back at his path to the NFL, and to the Titans, Firkser is glad to be in the position he's in.
A high school basketball star who had offers from Monmouth College and New Hampshire, with interest from Dartmouth and Yale for his ability as a hoopster, Firkser is looking to make more of an impact moving forward.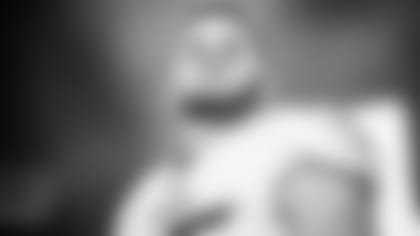 He's in a tight ends group with veterans Jonnu Smith and MyCole Pruitt, and others.
"I am excited that we have guys like Jonnu and MyCole back," Firkser said. "It was tough to see Delanie (Walker) go – he was a great role model and a great person to have in the locker room and on the team. We are going to miss him a lot. But with Jonnu and MyCole back, we have a good group.
"As for myself, I am just focused on being the best player I can be to help the team. Every rep, there is something that you can do better. Always having a growth mindset is something Arthur stresses, so we are never satisfied as an offense. Every rep there is something I can improve on for sure. I have been trying to improve and get better every year, and that's my focus heading into this year, too."