NASHVILLE – And then there were six…
Last month, the Titans began their search for the team's next public address announcer.
The job description read like this: Provides all pregame and in-game announcements during Titans games at Nissan Stadium, including starting line-ups, down and distance, play results, penalties, gameday features, promotional reads, and other announcements as needed.
Then the applicants, and the personalities, came out.
After an open call, the team received roughly 200 applications.
From there, 21 auditioned during the live audition portion, with Titans employees and season ticket members judging the group before trimming the list down during a voting process.
Now, it's been cut down to six.
Fans are now invited to vote online through Saturday at the link below.
The fan voting will be part of the equation, but the final winner will be selected from a mix of fan voting and internal discussions among team employees.
Click below to watch videos and cast your vote!
Titans Public Address Announcer Search
Watch the video auditions and vote for the next Titans Public Address Announcer!
Here's a look at the six candidates with their answers to a provided questionnaire, in no particular order…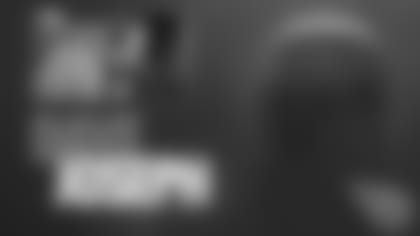 DAVE JOSEPH
Lives in Los Angeles, moving to Nashville
School: Hofstra
Previous experience
I was the PA Announcer for the Los Angeles Kings at STAPLES Center for the last eight seasons as well as for their American Hockey League affiliate, the Ontario Reign, for the previous five seasons. In addition, I provided occasional PA work for the LA Dodgers, LA Galaxy, UCLA Football and Basketball, USC Baseball and International Soccer matches at the Rose Bowl as well as making appearances on "Jimmy Kimmel Live!" on ABC television.
Why I should be the next Titans PA announcer
I should be the next Titans PA Announcer because I connect with the fans and convey their emotion and enthusiasm throughout every game. I consider myself to be an extension of the fans and the variety of emotions they experience while watching their team.
Favorite memory at a football game
My favorite memory at a football game was walking into the Metrodome in Minneapolis, Minnesota, on January 26th, 1992. It was my first-ever Super Bowl and I'll never forget the pageantry and electricity that filled the air as the Redskins faced the Bills.
Favorite sports movie
My favorite sports movie is "SlapShot" as I grew up watching it on bus trips as we made our way around the Midwest and Canada playing hockey tournaments. I'm guessing I've seen it hundreds of times and can recite pretty much every line of the movie word for word.
Top food guilty pleasure
Without a doubt my favorite food guilty pleasure is ice cream - lots of ice cream! I can never say no to ice cream, especially vanilla with cookie dough or peanut butter cups mixed in.
Life outside of work
My life outside of work is spent with my wife of seven years, Carly, and our 18-year-old Terrier mix, Gretzky. Carly and I enjoy going to sporting events, concerts and movies and taking Gretzky for lots of walks in the park.
Best advice you've ever been given
The best piece of advice I've ever been given is to treat people the way you want to be treated. I believe if we all bought in to that advice the world would be a much kinder and friendlier place.
Bucket list item
My bucket list item is to race a few laps at the Indianapolis 500. "I feel the need...the need for speed!"
Fun fact about you
My fun fact is that I own a 2014 Stanley Cup Championship ring, which was given to me after the LA Kings won their second Stanley Cup. It was an honor to announce the team's championship run and I wear the ring on very special occasions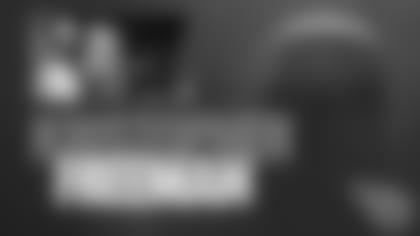 KRISTOPHER FREEMAN
From: White House, TN
School: Trevecca Nazarene, Union University (Masters, not yet complete)
Previous experience
Six full seasons as Public address announcer for Vanderbilt Men's and Women's Basketball. Have also served with lacrosse, soccer, baseball, and done baseball and soccer work with Trevecca, Lipscomb, and Cumberland University on a consistent basis. Public address announcer for TSSAA Championships including The BlueCross Bowl (football), BlueCross Basketball Championships for Division I at MTSU, and TSSAA Division II Baseball at MTSU
Why I should be the next Titans PA announcer
I should be the next PA Announcer of the Titans because I will continue the legacy of professionalism, passion and preparation this job demands as one of the premier franchises in the National Football League. I have dreamed of this opportunity since I was a kid and now get this chance in my home state, with a home team and hope to retire in the booth as a Titan.
Favorite memory at a football game
My favorite memory at a football game was taking my son to see his first NFL football game between the Titans and the Seattle Seahawks, and a tie for this answer was winning the 1997 state championship in high school football (as a volunteer assistant) over Memphis Melrose to break their 29-game win streak.
Favorite sports movie
My favorite sports movie is Remember the Titans and I promise that's not an answer on purpose! I love the movie and a few years later met the real Herman Boone, along with the legendary Jim Brown.
Top food guilty pleasure
My top food guilty pleasure is a Tennessee special. There is nothing better than biscuits and white sawmill gravy with sausage on a cold Saturday morning!
Life outside of work
Outside of teaching, I announce many events, but I am also a photographer, very active in my local community with my church and civic events and play softball and golf. My wife Jennifer and I have been married for 23 years, my son is a high school tennis player and broadcaster and my daughter is attending George Washington University this fall.
Best advice you've ever been given
The best advice I have ever been given is to always serve others above yourself. Every great leader first is a servant, and every person with a servant's heart has the ability to achieve greatness even if no one ever knows what they do.
Bucket list item
My bucket list item is I was a missionary to Jamaica, Niger in West Africa and also tornado relief with the American Red Cross, but one day I would like to travel to America Samoa with the FCA and work the football camp for high school and middle school football players.
Fun fact about you
A fun fact about me is I grew up a St. Louis Cardinals fan and have attended over 50 games, but in 2017 I got to throw out the first pitch at Busch Stadium and be announced and interviewed on the field by P.A. Announcer John Ulett and the Cardinals marketing team before the game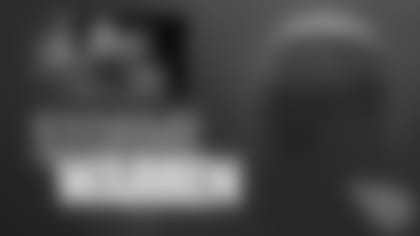 From: Franklin
School: Cal State Northridge
Previous experience
Country Music Radio personality on Sirius XM. Hosts the Storme Warren Show, Top 30 country music countdown, etc…. Did Jumbotron voice for Coliseum when Titans initially came to Nashville.
Why I should be the next Titans PA announcer
The answer to why I want to be the Titans PA Announcer begins and ends with passion. Passion for the Titans. Passion for our fans. Passion for the city of Nashville. Passion for being the representative voice of Music City at premiere events and on North American radio for over 15 years. And finally... passion for the Titans.
Favorite memory at a football game
My favorite football moment ever is an obvious choice for any Titans fan. The Music City Miracle. Sitting 7 rows up on the Titans side on the 25 yard-line. Best seat in the house to be the first to scream to my wife "That's a backward pass! Go, Go, Go!"
Favorite sports movie
My favorite sports movie should be "Remember the Titans" and it is way up there on the list. But "Field of Dreams" will always have my heart.
Top food guilty pleasure
I don't believe in guilty pleasure food. The stomach wants what the stomach wants. So, pizza rolls.
Life outside work
I am very fortunate to have a career that is my passion. But when I'm away from a microphone, stage or camera you can find me on, in our near water preferably with a fly rod in hand.
Best advice you've ever been given
The late Charlie Daniels (who also was one of the most supportive Titans fans) was a mentor throughout most of my career. His simple advice carries me through each day. "Dont overthink it, just do it better".
Bucket list item
My bucket list has one item left unchecked. To be YOUR PA announcer for the Tennessee Titans.
Fun fact about you
One fun fact about me is I've toured the world in support of our Military and the USO. I've flew with The Blue Angels and jumped with the Golden Knights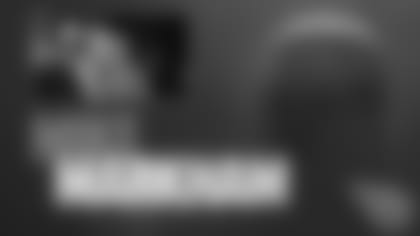 MIKE MARKHAM
From: Charlotte, NC
School: UNC Chapel Hill
Previous experience
I've been a PA/live announcer for 18 different sports (including football), at events in 32 U.S. states and 24 countries around the world - including the 2016 Rio Olympic Games. I've announced everything from college basketball in North Carolina to kickboxing in Dubai and whatever you might imagine in between.
Why I should be the next Titans PA announcer
I humbly and respectfully believe I am the best prepared and most experienced and battle tested candidate after having spent the past 20 years announcing in front of crowds large and small in venues far and wide. Practically and respectfully, I believe no one else can match the passion, attention to detail, skill, and the seriousness with which I would take this opportunity while having fun and helping the two-tone blue and the fans enjoy the best gameday experience in the NFL!
Favorite memory at a football game
I played high school football against Peyton Manning. I have NEVER seen anyone up close do anything as well as I saw a teen-aged Peyton Manning throw a football.
Favorite sports movie
I loved "The Program". It's a 90s movie about the trials and tribulations around a fictional college football team featuring stars like Halle Berry and Omar Epps
Top food guilty pleasure
It's unquestionably Popeyes Chicken. I've been regularly inhaling Popeyes Chicken since I was three years old, have eaten it around the world, and have been the first ever customer at multiple locations
Life outside of work
I like to hang out with my wife and 10 year old son and we regularly serve/volunteer in our church. My wife and son are also BMX racers so we spend time at the track and I sometimes announce the races.
Best advice you've ever been given
If you're going through hell, keep going!
Bucket list item
Be it IndyCar, NASCAR, BMX, or Formula 1, I really enjoy racing and would like to visit Monaco to attend the Formula 1 Grand Prix. While I couldn't attend the actual race, I saw a practice session there once and it was AMAZING!
Fun fact about you
I used to be a traffic reporter and used LOTS aliases on-air because I never liked using my real name even though I could have. Some of the names I used were Roger Maxwell, Johnny Biscuits, and Mike Thibodeaux though I PROMISE Mike Markham is my real name and the traffic info was legit!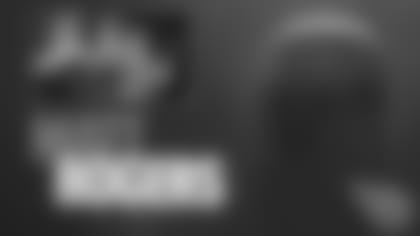 MATT ROGERS
From: Spring Hill, TN
School: University of Washington (won 2001 Rose Bowl – offensive lineman)
Previous experience
After retiring from playing football, my first job as a football announcer was play by play and sideline commentating for Turner Sports College football 2005. I had the privilege of following USC in Texas all the way to the national championship game. Also, for the past 15 years I have had the honor of doing numerous voiceovers for television shows on discovery channel, CBS as well as PA announcing numerous college football games as well as high school games!
(Also: Hosted "Really Big Things" on Discovery Channel. Teamed up with Mike Fleiss (Creator of The Bachelor) and hosted "There Goes the Neighborhood" on CBS. After that, Tom Foreman (Creator of Extreme Home Makeover) asked me to host his show called "Coming Home", which honored our service men and women by bringing them home from deployment and surprising their families. Currently I host a new reality show titled "Summer Camp" that airs on USA Network Thursday nights at 8pm.
Why I should be the next Titans PA announcer
As a former football player at the highest level, I know what ignites players to turn up the intensity and effort of play. As a season ticket holder and fan, I know what the crowd wants to hear and HOW they want to hear it. In other words, no other announcer can inspire Titans players and generate energy for the fans like I can. I am a true Dual Threat.
Favorite memory at a football game
It has to be when Corey Davis caught the winning TD against the Eagles in Overtime in 2018. The Eagles fan in front of us was THE WORST and would not sit down and continually disrespected my Titans. Once Corey caught that winning TD, that guy could not leave fast enough....and I have it ALL on film. Still watch it about 2 times a week too! LOL.
Favorite sports movie
Hands DOWN the Rocky Series (Including Creed I & II). I can not think of a better sports movie that checks all the boxes for me. Inspirational, Motivational and Action packed! All of my kids (including my 6 year old girl Samantha) have already seen every episode numerous times with me. I also can not recall a time I played or coached a football game without watching the fighting scene when Rocky beats Drago.
Top food guilty pleasure
Ice Cream and Frozen Custard. Andy's frozen custard WILL BE in heaven! This is THE reason I am constantly between 250-270 lbs and not 220 lbs like I should be. #Guilty
Life outside of work
When I am not working, I am loading up our 5th wheel and hitting the road with my family. Lake Tahoe, Yellowstone and the world's greatest water parks are where you can find my family and I when I am not closing deals.
Best advice you've ever been given
"How you do anything is how you do everything" -Sam Rogers (My Mother) She taught me the value of honoring everything God brings across my path. If I can be trusted with the little things, God will always bring me the BIG things!
Bucket list item
Got to Israel with my wife. It is the only place I have always wanted to go and have never been. I plan on making this happen in the next 12 months.
Fun fact about you
I have been on (5) game shows and have won every one of them. Price is Right, Family Feud, Taboo, Super Market Sweep and Shop till you Drop.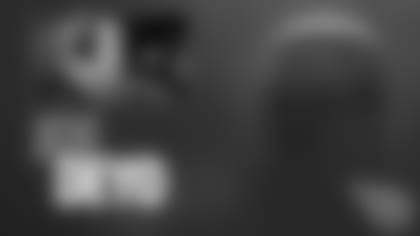 JOE DEYO
From: Spring Hill, TN
School: University of Idaho
Previous experience
I have been doing Public Address Announcing for the last 8 years and have announced over 200 football and basketball games. I currently serve as the PA Announcer at Independence High School.
Why I should be the next Titans PA announcer
In addition to being a fan of the Titans I am also a huge fan of the fans. I want to bring my energy and experience to Nissan Stadium and help create special moments and memories for the fans in the stands – and I want to help the Titans win!
Favorite memory at a football game
It would have to be years ago when I took my two young sons to watch the Titans and they came from behind to beat the Cardinals on the final play of the game. We were sitting WAY up high in the stadium in the rain, going crazy, and high fiving strangers – it was awesome!
Favorite sports movie
If you made me pick just one it would have to be Remember The Titans. Honorable Mentions go to Rocky IV and Jerry Maguire.
Top food guilty pleasure
I love a good cheeseburger with EVERYTHING on it – and then some. Limit of two per month.
Life outside of work
I love spending time with my family. I also enjoy being outdoors and watching all kinds of sports.
Best advice you've ever been given
Work hard, be great at what you do, be kind, and stay humble.
Bucket list item
I really want to go skydiving one day with my daughter. And of course I want to be the Titans PA Announcer.
Fun fact about you
I grew up in northern Idaho where my family is in the timber business. I was born a lumberjack!