TAMPA, Fla. – We asked, and Titans fans delivered.
Personal memories of Super Bowl XXXIV filled up the mailbag this week, and we're sharing them here on the eve of Super Bowl LV.
Thanks for taking the time, and here's hoping you enjoy reading some of these as much as I did...
Here's the link to ask questions for Tuesday's mailbag CLICK HERE.
Scott R from Grafton, Massachusetts
Memory: I was 9 years old at the time, home with my parents. I was a new Titans fan, as most were at the time. I remember prior to the season, Chris Berman on the set of SportsCenter holding the new Titans helmet. I thought it was so cool. I had to be a Titans fan right then and there. As the season rolled on it was an added bonus that they were a real good team. Flash forward to the Music City Miracle, I was now convinced they were a team of destiny and there was no way the Titans weren't going to win it all. (In the Super Bowl) I remember it being a frustrating game for the most part, the offense couldn't score, things were not as smooth and going our way like the previous week in Jacksonville. In the second half I felt the momentum change and I started to have faith again. Unfortunately , my most vivid and lasting memory was that gut wrenching last 2 plays that we always see highlight of. McNair's toughness and strength to avoid a sack and get the ball down the field. "TIMEOUT!!, TIMEOUT!!" I'm screaming at the TV. One final play, there's no way they don't score here. All season long things always broke the Titans way. The final play happens, tackled, reaching for the goal line...short....I was devastated. Looking confused at my dad, "That's it? It's over? It can't be over? The Titans were supposed to win!?" I stared blankly at the tv as confetti fell in disbelief. I remain a loyal and diehard Titans fan today, through thick and thin (being raised in New England didn't make it any easier). Chasing the high of that game, every year since, hoping this is the year we avenge that loss.
Nicolas Delamare from Laval, France
Memory: Hi Jim. Memories from Titans Super Bowl from France...
I was at boarding school because my father couldn't bring me Monday morning (he worked the night in a factory), ready for the week at school... But a friend, who was the supervisor of the boarding school, called me and asked me if I was interested to watch the most entertaining game in U.S Sports... He was a great fan and lover of U.S sports, had the pay per view channel for U.S Sports and I accepted...We watched the game at his house and ate some pop corn, ready for the game... My 1st NFL game was this Super Bowl...My love story with Titans began when I saw this quarterback who throw, run...Air McNair was my hero of the game, my MVP...We shouted when Air Mac ran, threw, escaped, but our happiness was one yard short...My last memory: I was disgusted to see Warner with the trophies MVP and Super Bowl... But this night Air Mac was my hero and this night I always remembered it.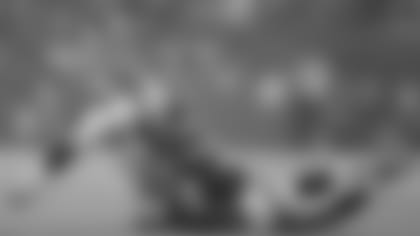 Jim Clark from Shelbyville, Tennessee
Memory: My wife and I went to Atlanta the day before confident we could buy tix once we arrived. Game day arrived along with ice, snow and freezing temps. We found no tix available for any price. Walked to CNN center to watch on tv but it was packed and there was no place to sit. Finally went inside CNN store to browse and started talking to 3 other couples, one being Titans fans and other 2 Rams fans. In desperation we all chipped in $125 each and got the salesman in the store to lock the door and allow us to stay and watch game on tv. He would even leave and bring us snacks. It was a terrible ending to the game but it left us with lasting memories.
Vincent Love from Nashville, Tennessee
Memory: I was a 12-year-old in Nashville watching Super Bowl 34 with family at my grandmother's house. When Kevin Dyson got tackled 1 yard shy of pay dirt, demons overtook my body and I found myself throwing the remote controller and can of cocktail peanuts across the room, which found its way to the back of my brother's head. He punched me in the face. I'm still scarred emotionally.
João Gabriel Schutze from Brazil
Memory: Oi Jim! You asked about memories of Super Bowl XXXIV. I remember I was spending my vacations in my father's town and we were watching the Super Bowl XXXIV. I was used to like the Oilers but as I was 14 years old I didn't know the Titans were the Oilers, that time anything about football was really hard to find in Brazil (there's no internet at that moment) and I supported Titans (without knowing I was supporting the Oilers). That game made me thing: I need to support them! They deserve a Super Bowl! Now I know I was supporting my heart team since the beginning.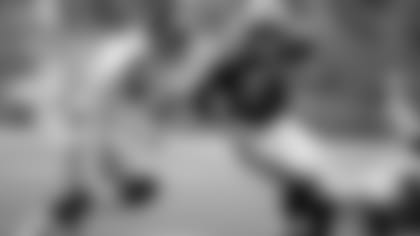 William McMahon from Nashville, Tennessee
Memory: I was in either 6th or 7th grade at the time of the Titans Super Bowl run. On Monday morning at school, I had a quiz on the 50 states and 50 capital cities in the US. My mother wouldn't let me watch any of the game until I could regularly get 100/100 on the states and capitals. I missed the entire first half of the game because of it and I'm still salty about it. I am also still able to name all 50 states and all 50 capitals all these years later.
Janis Gaudette from Brentwood, Tennessee
Memory: My husband and I went to the game! I remember driving down in the icy weather; I remember walking around the team hotel the morning of the game and seeing the Team just mingling; I remember seeing Thigpen at Lenox mall 😂; I remember standing outside the hotel where the press was broadcasting from and suddenly seeing my husband waving at me from the inside and then walking around inside and talking to George Plaster and crew; I remember leaving my super bowl seat cushion in the seat because I just knew we'd be back next year and I'd get one then! Most fun ever!
Matt Green from Hermitage, Tennessee
Memory: My family are day 1 PSL holders. We have four seats together however they're split into two separate groups of two. Two for my uncle and two for me and my dad. My uncles two seats got drawn in the Super Bowl lottery so he was able to purchase two seats but that left us one seat short of what we needed. We planned to purchase the third ticket from a scalper, but that proved difficult in Atlanta as they are a little stricter on scalping in the vicinity of the stadium than some other locations are. My dad made the decision to let me and my uncle go in and he would either find a ticket that he could afford or miss the chance to see the Super Bowl. I couldn't believe my dad was giving up a potential once in a lifetime opportunity to see a Super Bowl, so that I could, but I cannot express my gratitude enough. Luckily, he was able to find a ticket and met up with this shortly before kickoff. It's a memory I'll cherish forever and helps ease the sting of the Titans losing the game.
Nick Verderosa from Bethel, Connecticut
Memory: Super Bowl XXXIV is the first Titans game I remember watching on TV! As a 9 year old kid in Connecticut, my football allegiances were pulled in a many different directions. That was until 1999. I had listened to the Music City Miracle on the radio coming back from a family vacation. After that moment, I told my mom I needed a Titans jersey. She was able to get me a Steve McNair jersey right in time for the game and remember literally standing in front of the TV the entire time rooting them on. Even after Kevin came up 1-yard short, I remember feeling pride that the team got that close to a championship and from that point on, I've been a loyal Titans fan.
Braxton Lightfoot from Huntsville, Alabama
Question: Jim I was in the 6th grade when the Titans played the Rams.I bet my girl crush 10 bucks that the Titans would win. I lost obviously, but as it would turn out she only bet me because she liked me as well. Long story short she didn't want the money but rather a kiss instead. I still feel Dyson was in. Long live Air McNair.
Steve Dalton from Nashville, Tennessee
Memory: OMG this Super Bowl. I was at 🏡 on weekend pass from fostered home. Had to go back to the state before kickoff I remember crying because I told my mom set the VCR 📼 record. Mom said she forgot 🤣😭 was supposed to bring me the tape after game so I can watch "the big game". Drama.
Herman Blaauw from the Netherlands
Memory: Hello Jim. You asked for Super Bowl memories. This is mine, I watched the game with friends of mine. They decorated their house in the Netherlands in blue and white. Although we lost the game, I still look back with good memories. Cheers, Herman.
Marty S from Nashville, Tennessee
Memory: In Atlanta with wife and a nanny to watch the kids. Biggest memory- pricing on everything, beer, food, bus to the game were in another stratosphere. New York fans behind us started out for the Rams but we turned them into Titans fans in the 2nd half. Faith Hill sang. Titan pride!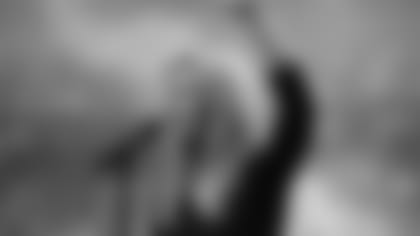 Chuck Dodson from Knoxville, Tennessee
Question: Got a pair for $500 and my stepdad and I went down to icy cold Atlanta, walking around was very treacherous. We were like 5 rows from the top of GA dome but were there in end zone where Dyson was tackled. Too bad they just ran out of time, dominated most of the 2nd half.
Jeremy McFarlin from Tennessee
Memory: I was at Freed Hardeman University in my dorm watching the game. I remember diving forward with Kevin Dyson.
David Hernandez from Monterrey Mexico
Memory: So far and so close!!! January 30, 2000 has been a date that has marked me for life. It was a long and tedious road to get to the first Super Bowl. In particular, I have always watched my Oilers / Titans games with great intensity. After having enjoyed the music city miracle that incidentally heal my wound from the greatest comeback of all time, and reaching the Superbowl was priceless. I saw the game at my parents' house on a 133 "screen. The Rams began to dominate the game and I thought it was going to be a beating, however Mcnair's magic we were returning until we were one yard off the gen zone. At the end of the game all my family try to calm me but I was very sad in the chair for more than half an hour and I said to myself, one day we will raise the Lombardi Trophy !!! Oiler/Titan Forever!!!!
Jerry Skaggs from Hendersonville, Tennessee
Memory: I was at the Super Bowl for the Titans game and to this date...... I still think the ball will get across the line when I watch replays.... We traveled to every playoff game that season and ended an unbelievable season 1 yard short. Maybe next year!!
Luis Rolon from Winston Salem, North Carolina
Memory: For the Rams vs Titans Super Bowl I was at a friend's house we all rooting for the Titans I live in Texas at the time all I could say about the game is I have not replayed the game at all it stills hurt to see it.
Thanks again for sharing these. Have a great Super Bowl weekend everyone!