NASHVILLE, Tenn. – With the Jagaurs and Titans meeting on Thursday night, that left the Colts and Texans as the only AFC South teams to play on Sunday. Indianapolis laid an egg on the road against the Dallas Cowboys and Houston upset the Baltimore Ravens to keep its playoff hopes alive.
Here's the weekly rundown for all three of the Titans division rivals.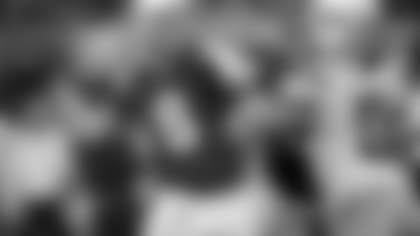 Indianapolis Colts (10-5)
Indy locked up its third consecutive AFC South title in Week 15 against the Texans, but eliminated its chance of a first-round bye with a 42-7 loss to the Dallas Cowboys.
Dallas opened the game with a 15-play, 80-yard touchdown drive that ate up 8:24 of clock. A nine-yard pass from Tony Romo to Terrance Williams capped the drive and set the tone for what would be an all-out assault on the Colts.
Andrew Luck and the Colts offense never got off the ground. After a quick three-and-out on its first offensive possession, Indianapolis dialed up a fake punt, one that would have worked had punter Pat McAfee's pass not been dropped by Dewey McDonald.
Tony Romo fired a 19-yard touchdown strike to Dez Bryant on the very next play and the rout was on. Romo finished 18-of-20 passing for 218 yards and four touchdowns – a sterling performance that ended with Romo passing Troy Aikman for most all-time passing yards in Cowboys franchise history.
Adding insult to injury, Brandon Weeden replaced Romo in the fourth quarter and only threw one pass – a 43-yard touchdown to Williams. Jason Witten and Cole Beasley also caught touchdowns on Sunday as Witten led the Cowboys with seven catches for 90 yards. Demarco Murray carried the ball 22 times for just 58 yards and one touchdown in a valiant effort after having surgery to repair a broken bone in his left hand earlier in the week.
Romo wasn't the only quarterback in the game to exit early. Luck was pulled midway through the third quarter after Witten's touchdown catch put the Cowboys up 35-0. The game was easily Luck's worst of the season – 15-of-22 passing for 109 yards, no touchdowns and two interceptions – as the Colts QB was clearly missing T.Y. Hilton, who was out with a hamstring injury.
Week 16 Star: Matt Hasselbeck – QB
In a game in which the Colts were miserable on all accounts, Hasselbeck gave the Colts some life offensively and helped Indy avoid a shutout, completing 15-of-21 passes for 126 yards and one touchdown.
Week 17 Matchup: at Tennessee Titans (2-13) – 12:00 p.m. CT
If and how much Andrew Luck plays will be the top storyline going into this one. The Titans could see plenty of Hasselbeck with the Colts having nothing to play for in Week 17.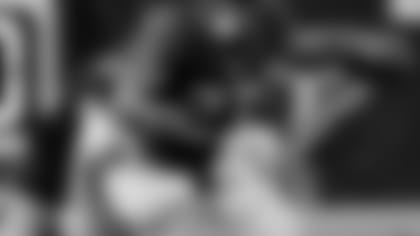 The Texans' shot in the dark at making the playoffs turned into a legitimate glimmer of hope after a 25-13 win at home against the Baltimore Ravens.
With Ryan Fitzpatrick, Ryan Mallett and Tom Savage all on injured reserve, Houston called upon Case Keenum to lead them to victory. Keenum completed 20-of-42 passes for 185 yards, no touchdowns and one pick in the win.
J.J. Watt and the Texans defense were dominant against Joe Flacco and company. The Ravens QB finished 21-of-50 passing for 195 passing yards, two touchdowns and three interceptions. Torrey Smith caught both touchdowns and led the Ravens with five receptions for 59 yards. Justin Forsett was held to just 19 yards rushing on 10 carries.
Watt led Houston in tackles with eight, recording one sack, four quarterback hits and three tackles for a loss. Kareem Jackson accounted for two of Houston's three sacks on the day.
The win is impressive, but Houston still needs help in week 17. The Texans can clinch a playoff spot with a win against Jacksonville and losses by Baltimore and San Diego.
Not probable, but not impossible either.
Week 16 Star: Arian Foster – RB
Foster ran for 96 yards on 25 carries, but made headlines Sunday for throwing a five-yard touchdown pass to C.J. Fiedorowicz. The passing touchdown was Foster's first career pass attempt.
Week 17 Matchup: vs. Jacksonville Jaguars (3-12) – 12:00 p.m. CT
It's a nice matchup in Houston's season finale that is a must-win for the Texans.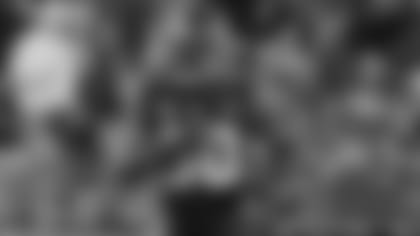 Jacksonville Jaguars (3-12)
No need to dwell on this one. The Jaguars outlasted the Titans on Thursday Night Football by a score of 21-13 to get their third win of the season. After the Titans failed to convert on a fourth-down attempt late in the contest, Jordan Todman blew the game open with a 62-yard touchdown run to put the Jags up 21-10.
Tennessee responded with a drive to the Jacksonville five-yard line before stalling and ending in a field goal. The Jaguars burned nearly a full five minutes with their final drive, leaving the Titans just 1:07 and no timeouts to find a game-tying touchdown.
Blake Bortles completed 13-of-26 passes for 115 yards and one touchdown – a four-yard pass to Mercedes Lewis. Toby Gerhart ran the ball 12 times for 53 yards and a touchdown.
Jacksonville's defense was able to get pressure on Titans QB Charlie Whitehurst, sacking him four times and hitting him nine times. The veteran QB completed 24-of-35 passes for a career-high 287 yards and one touchdown.
Week 16 Star: Telvin Smith – LB
Smith recorded a game-high 15 tackles, including one for a loss. In comparison, no Titans defender had more than six tackles.
Week 17 Matchup: at Houston Texans (8-7) – 12:00 p.m. CT
Jacksonville will attempt to play spoiler and keep the Texans out of the playoffs.
RECOMMENDED: