**
[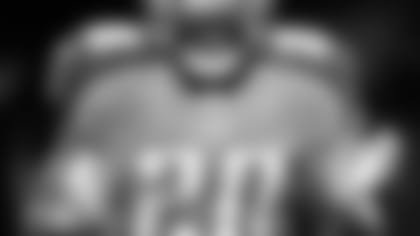 ](http://www.nfl.com/partner?partnerType=rookies&module=HPfanVoicevote)
Vote for Titans cornerback Alterraun Verner for the Pepsi NFL Rookie of the Week.
NASHVILLE, Tenn. --** Quarterback SAM BRADFORD of the
St. Louis Rams
, cornerback JOE HADEN of the
Cleveland Browns
, running back RYAN MATTHEWS of the
San Diego Chargers
, safety TAYLOR MAYS of the
San Francisco 49ers
and cornerback
ALTERRAUN VERNER
of the Tennessee Titans are the finalists for PEPSI NFL ROOKIE OF THE WEEK honors for games played on October 3-4.
•  Click HERE to vote for Alterraun Verner!
Fans can vote for one of these five players on NFL.com/rookies now through Friday at 11 a.m., CT to determine the PEPSI NFL ROOKIE OF THE WEEK. The PEPSI NFL ROOKIE OF THE WEEK will be announced Friday evening on NFL.com/rookies.
After the regular season, five players will be nominated for Pepsi NFL Rookie of the Year honors.  Fans can vote for the winner on NFL.com/rookies throughout the month of January.  The winner will be announced at a press conference at Super Bowl XLV in North Texas.
A closer look at the finalists:
• St. Louis' SAM BRADFORD completed 23 of 41 passes for 289 yards, two touchdowns and one interception leading the Rams to a 20 – 3 win over the Seattle Seahawks.
• Cleveland's JOE HADEN had four tackles and a pass defensed in the Browns' 23 – 20 win over the Cincinnati Bengals.
• San Diego's RYAN MATTHEWS had nine carries for 55 yards and one touchdown and added one catch for 13 yards in the Chargers' 41 – 10 win over the Arizona Cardinals.
• San Francisco's TAYLOR MAYS had 11 tackles and recovered a blocked punt in the end zone for a touchdown in the 49ers' 16 – 14 loss to the Atlanta Falcons.
This is Pepsi's ninth year as the official soft drink sponsor of the NFL and the ninth year that Pepsi will present the NFL Rookie of the Week and NFL Rookie of the Year awards.