[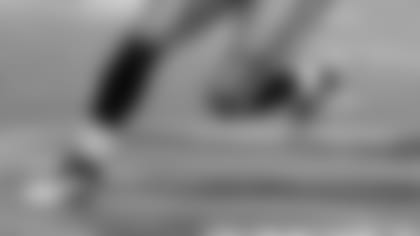 ](http://www.nfl.com/voting/rookies/2011/REG/11)
NASHVILLE, Tenn. -- Titans quarterback Jake Locker is a finalist for Pepsi NFL Rookie of the Week honors for his two-touchdown performance in Tennessee's 23-17 loss in Atlanta on Sunday.
With starting quarterback Matt Hasselbeck leaving the game in the second half with an elbow injury, Locker saw action for the third time this season and led two touchdown drives in three total series.  
After taking the field with 2:57 on the clock in the third quarter, he threw an incompletion to Damian Williams and completed an eight-yard pass to Jared Cook.  On his third play, he found Nate Washington for a 40-yard touchdown pass.
In the fourth quarter, he converted a fourth-and-17 with a 22-yard strike to Jared Cook, lobbed a 32-yard pass to Lavelle Hawkins and found Washington again for a four-yard touchdown.
His totals included nine completions and 140 yards on 19 attempts (107.3 passer rating), and he added one rush for 11 yards and a first down.  
Prior to the game at Atlanta, Locker had played in two games (10/2 at Cleveland and 10/23 vs. Houston) and completed one of two passes for 12 yards.   
Other finalists for the award include Dolphins FB Charles Clay, Panthers DE Thomas Keiser, Broncos LB Von Miller and Ravens WR Torrey Smith.    
Fans can vote for one of these five players on NFL.com/rookies now through Friday at noon ET to determine the Pepsi NFL Rookie of the Week, which will be announced Friday on NFL Total Access on NFL Network and on NFL.com.
After the regular season, five players will be nominated for Pepsi NFL Rookie of the Year honors.  Fans can vote for the winner on NFL.com/rookies throughout the month of January.  The winner will be announced at a press conference at Super Bowl XLVI in Indianapolis.
A closer look at the finalists:
• Miami Dolphins fullback Charles Clay caught four passes for 69 yards and a score in the Dolphins' 35-8 victory over the Buffalo Bills.
• Carolina Panthers defensive end Thomas Keiser, signed off the practice squad two weeks ago, had five tackles—all solo—and two sacks in the Panthers' 49-35 loss to the Detroit Lions.
• Tennessee Titans quarterback Jake Locker completed 9 of 19 passes for 140 yards and two touchdowns in under two quarters of play in the Titans' 23-17 loss to the Atlanta Falcons. Locker also added 11 yards on the ground on one carry.
• Denver Broncos linebacker Von Miller recorded 10 tackles, including nine solo stops, three tackles for a loss and two sacks in the Broncos' 17-13 victory over the New York Jets. He also added a forced fumble, four quarterback hits and one pass defensed.
• Baltimore Ravens wide receiver Torrey Smith caught six passes for 165 yards and one touchdown in the Ravens' 31-24 win over the Cincinnati Bengals.
This is Pepsi's tenth year as the official soft drink sponsor of the NFL and the tenth year that Pepsi will present the NFL Rookie of the Week and NFL Rookie of the Year awards.