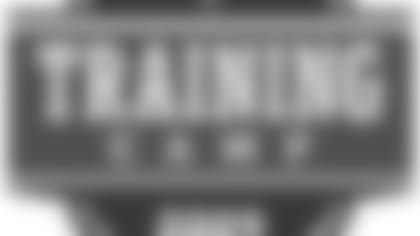 Training Camp Central](http://www.titansonline.com/news/article-1/2009-titans-training-camp-central/9218894a-c4f9-438d-97fc-05d78d5e6de3)NASHVILLE, Tenn. **— Every season, players, coaches and football fans across America have a date marked on their calendar that signals the true beginning of the new year — the start of training camp.
Around the National Football League, the highly-anticipated, month-long process helps teams prepare for the upcoming season. Fans, meanwhile, get their only chance of the season to watch practice, while evaluating the latest version of their favorite team.
For the Titans, players report Thursday night and training camp opens Friday afternoon. That leaves little time for Titans personnel to put together the final pieces of the puzzle for the team's first practice starting at 3:30 p.m. at Baptist Sports Park.
"Every department has their own checklist of items that need to be addressed before they get to training camp," said Stuart Spears, who oversees training camp logistics for the Titans. "Training camp differs from every other time of the year mainly in the time-intensive nature of it. Every day starts at 6 to 6:30 and goes through to 10 o'clock at night."
That schedule can be grueling, but Spears said everyone in the organization understands that it is a necessary and important facet to get the entire team prepared for the regular season.
"During this four-week period, it's an all-day, every-day mode. The trainers, the video guys, the equipment guys, the media relations staff, the accounting people, the operations department and so forth are all in the mode of knowing that from dawn to beyond dusk is going to be spent supporting the players and coaches."
Each season, all 32 NFL teams enter camp with certain level of optimism. With the balance of talent, quality players and coaches, each season is often completely different from the next. Starting off with the right attitude and work ethic is imperative in getting off to a strong start.
"Whether it's the trainers, equipment guys or public relations staff, everyone is putting in long hours," Spears said. "Everyone is doing their particular job to the best of their abilities. You get tired a little bit, but you just keep plugging."
The 2009 season marks the 11th training camp held at Baptist Sports Park. Spears said the biggest change affecting fans this year surrounds training camp parking.
"For many years we have used the vacant lot at the corner of Great Circle Road and Athens Way. This year we have been able to strike a deal with our neighbor across the street, CVS/Caremark, and they are going to allow us to use a portion of their parking lot for fans to park there."
That means training camp shuttles of years past will not be running. Those coming to camp will simply be able to walk across the street to Baptist Sports Park – a more convenient option for fans.
Outside of that change, Spears said Titans fans can expect the same great atmosphere of years past at the team's training facility. The merchandise vendors will once again be selling old game and practice jerseys, and refreshments will also be available on site.
"We're looking forward to another excellent camp and we welcome all of our fans to come out and enjoy watching Titans practices," Spears said.