NASHVILLE, Tenn. — Kevin McMahon feels the love, and support. So does his friend, fellow war veteran David Guzman.
Alumni of the Wounded Warrior Project, the Iraqi war veterans can sense it every time they're introduced at sporting events, speaking engagements, or just walking through an airport. Both men are a part of the WWP's national campaign team.
"The gratitude I feel,'' McMahon said, "it almost brings me to tears sometimes."
"It is an honor,'" said Guzman. "I am humbled when they recognize us veterans, not just myself with Kevin. But it also makes me think of the ones that did not come back home."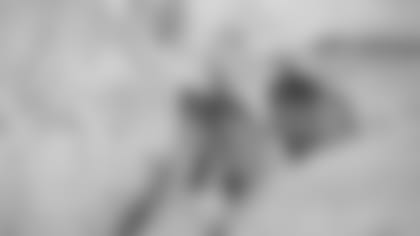 Prior to Sunday's Titans-Colts game at Nissan Stadium, McMahon and Guzman will lead the Titans out of the helmet tunnel and onto the field holding an American flag.  They'll be honored on the field during the first quarter of the game. It will be a special moment for the two, who last year participated in Project Titan, a 1,200-milie mission of veteran brotherhood through Alaska.
McMahon and Guzman were chosen by Nissan and Wounded Warrior Project to embark on the journey, when they got behind the wheel of Nissan's "Project Titan" truck and explored the landscape. Guzman and McMahon both suffered significant physical and invisible injuries throughout their military service.
"Humbled is a great word,'' said McMahon, whose 21-year-old son will make the trip to Nashville with him. "I stand in front of audiences on a number of occasions, and I think of the thousands and thousands and thousands (of veterans) who are sitting at home on their couch with a bottle in their hand … I always ask, Why me? Why is this happening to me? I feel fortunate."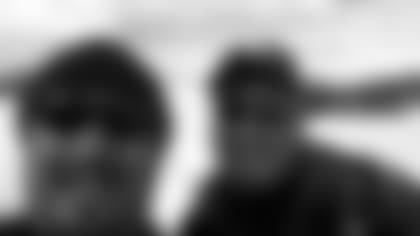 Nissan and the Wounded Warrior Project provided a great adventure for McMahon and Guzman following their military service.
Project Titan, as it was called, involved weeks of planning that culminated in a crowd-sourced truck-based adventure in the Alaskan wilderness in a custom-built 2014 Nissan Titan. The two men were chosen by the WWP to take part in the ten-day adventure, which was documented on YouTube.
As part of the expedition, the veterans went on a glacier expedition which included a photo shoot to commemorate 9/11 heroes. They met with other veterans on their trek, and shared stories of their past and how life has been since they returned home.
Along the way they made their over mountains, and through rocky terrain. They encountered an occasional wild animal on the journey. McMahon called it "an adventure of a lifetime."
"We had times when we'd just look at each other,'' Guzman said. "It was special. The adventure we went on, and the amount of pride this truck gave us, and things we got to see. We saw bald eagles. The truck has character. It went through a lot of stuff. It was phenomenal."
Both men would acknowledge life after serving in the war hasn't always been easy, however. The Wounded Warrior Project is a veteran services organization that helps post-9/11 veterans and their families' transition into civilian life through a variety of programs and services.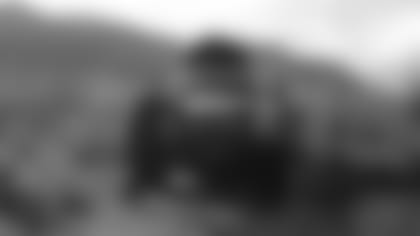 Guzman is a Mission, Texas native who served in the United States Army for 16 years. He has spent more than a decade as an affiliate of the Wounded Warrior Project after being wounded by a roadside bomb in Iraq. During a night convoy mission in Iraq, Guzman sustained a traumatic brain injury in addition to damaging his leg, wrist and mouth from a roadside bomb explosion.
McMahon is from Old Lyme, Connecticut and spent three years with the USMC before transferring into the Army National Guard, where he served for 28 years before being wounded in Iraq. McMahon served two deployments in Iraq and Kuwait, which left him with physical and invisible injuries. During an interview this week, he described the "moral injuries of war" so many veterans live with after serving their country.
Today, the men do what they can to help others, whether it's picking up a dinner tab at a restaurant, providing words of encouragement, or just thanking other veterans for their service. They've spoken at functions to provide support.
In recent years, Guzman has been recognized at college football games at Texas, Texas A&M and Texas Christian, among others.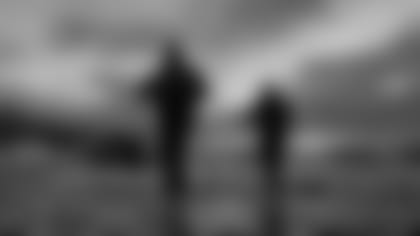 Both men said they felt fortunate to have been picked for Project Titan. They're both looking forward to spending Sunday at Nissan Stadium, watching the Titans. After being honored on the field, the two men will watch the game in a suite.
At the end of the National Anthem, there will be a fly-over by two F-16s from the 149th Fighter Wing as part of the team's tribute to the military.
"I am just so happy to be a part of this, and I am thrilled I'll have my son with me,'' McMahon said. "For him to be able to witness his dad being able to do something as glorious and rewarding as the Wounded Warrior project, Nissan Motor Company and the Tennessee Titans, it's over the top. I'm on cloud nine."
RECOMMENDED: