Each week this season, Titans Online is taking a look back at a game in franchise history against the upcoming opponent.
Dec. 2, 2007: Titans 28, Texans 20
Sunday's game between Tennessee and Houston will occur on the five-year anniversary of a Titans-Texans clash that is the subject of this week's flashback.
The Titans took control of that game in the third quarter with a pair of touchdown drives by the offense, and the defense held the Texans scoreless in the period.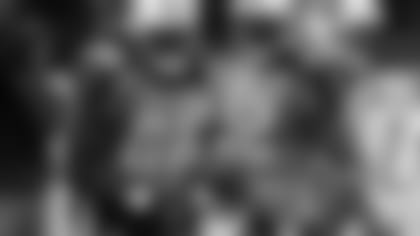 Tennessee rallied from a 10-7 halftime deficit with quick strikes to take the lead for good with 11:15 remaining in the third quarter. Vince Young connected with Justin Gage for a 20-yard gain and with Roydell Williams for a 43-yard touchdown on the Titans' second possession of the second half. The two big plays moved the Titans 63 yards in just 49 seconds.
The lead extended to 21-10 on the following Titans possession that lasted 12 plays, covered 87 yards and consumed seven minutes, three seconds. That drive started with runs of 13 and 10 yards by LenDale White and was able to continue when Young recovered his own fumble and scrambled for a 2-yard gain on a second-and-1 play. Young and Williams connected for a 7-yard gain on third-and-3, and Young found Gage for an 11-yard touchdown two plays later.
The Titans gained 10 first downs in the third quarter, compared to two for the Texans, and kept the ball 10:04. Tennessee's defense allowed just 43 yards in the quarter, with 16 of those coming in the final minute of the period. It was marked improvement after allowing 170 net yards in the first half.
Houston cut the lead to 21-17 early in the fourth quarter with a 28-yard pass to Andre Johnson from Sage Rosenfels, who replaced Matt Schaub early in the game after Schaub was injured on a first-quarter sack by Antwan Odom. The Texans forced a three-and-out on the Titans' next possession, but rookie Jacoby Jones muffed the punt, and Titans safety Donnie Nickey recovered the ball at the Houston 29-yard line.
Titans running back Chris Brown capitalized on the change in momentum with a 22-yard run and scored on the next play to put Tennessee up 28-17 with 9:49 remaining.
Houston managed a field goal with 4:54 remaining, but was unable to move past its own 37 on its final two possessions of the game. Rookie Michael Griffin recorded his first career interception to end the Texans' penultimate possession, and Tony Brown sacked Rosenfels to end the game.