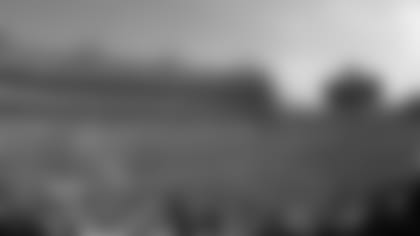 The Titans begin a three-game homestand on Sunday, Oct. 23 against the Houston Texans.
NASHVILLE, Tenn. — The "second quarter" of the Titans' season started like the first: with a road loss to a familiar foe.
Tennessee (3-2) has a bye next Sunday to rest, regroup and ready itself for three critical home games in a row. The Titans host AFC South rivals Houston (3-2) on Oct. 23 and Indianapolis (0-5) on Oct. 30 and Cincinnati (3-2) on Nov. 6.
Titans quarterback Matt Hasselbeck said Sunday's 38-17 loss at Pittsburgh reminded him of the season-opening loss at Jacksonville.
"It's a long season; typically we look at the season in four quarters," Hasselbeck said Sunday. "The first four games our goal is to come out of that 3-1.  The next four games, I think our goal is to come out of that 3-1."
After scoring a field goal on the opening drive Sunday, Tennessee allowed 28 unanswered points to Pittsburgh. The Steelers (3-2) used a 52-yard kickoff return, a 33-yard pass on a fake punt and a 76-yard run to set up their three touchdowns in the first half and seize control of the game.
The 76-yard run by Steelers' reserve running back Jonathan Dwyer is the longest play from scrimmage that the Titans have given up this season. It flipped the field one play after Tennessee had pinned Pittsburgh at its own 10-yard-line and helped the Steelers build a 21-3 halftime lead.
"The good thing is that this just counts as one loss," Hasselbeck said. "Even though we played really bad, it only counts as one loss."
The other consolation for the Titans was that AFC South foes Houston, Indianapolis and Jacksonville (1-4) all lost Sunday. Hasselbeck, however, said he's more concerned with Tennessee's performance.
"When you play a team in the AFC like Pittsburgh, you know you might have to meet this team again down the road," Hasselbeck said. "I think that's something that we know.  They are a team that's usually in the playoff hunt, usually in the playoffs.  We may see this team again, so we'll have to review ourselves…These next three games at home, we've got to take care of business."